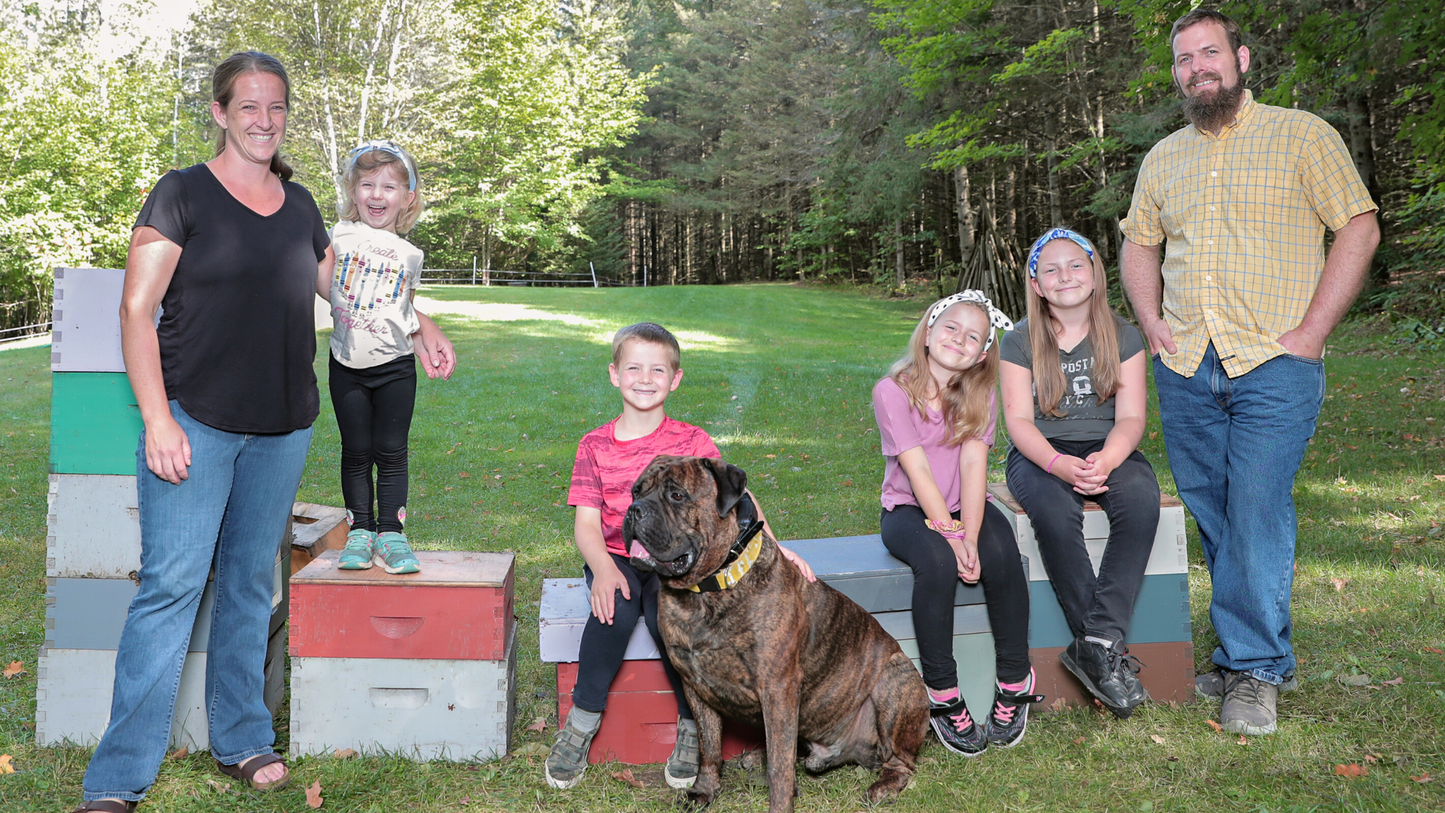 Looking back on 2021, I wanted to personally thank every single one of you for your support through yet another whirlwind of a year. We weren't able to be at many events in person, but you all showed up and found us online or visited our little roadside stand on our farm. Thank you so very much!
We have added many new Meads (honey wines) to our product offerings and we will be launching canned Session Meads in 2022. There have been many new furry friends added to our farm this year, including our new KuneKune piglet, Jason! Follow along on Instagram @OntarioHoneyCreations to see their adorable pictures. 
In 2022, we are looking forward to seeing you in person when you visit our new honey retail store & Meadery. Our Grand Opening will be in the Spring of 2022. Looking forward to sharing my love of beekeeping and our farm animals with you at your next visit. 
Happy holidays to you! 
From Sarah, Peter and family