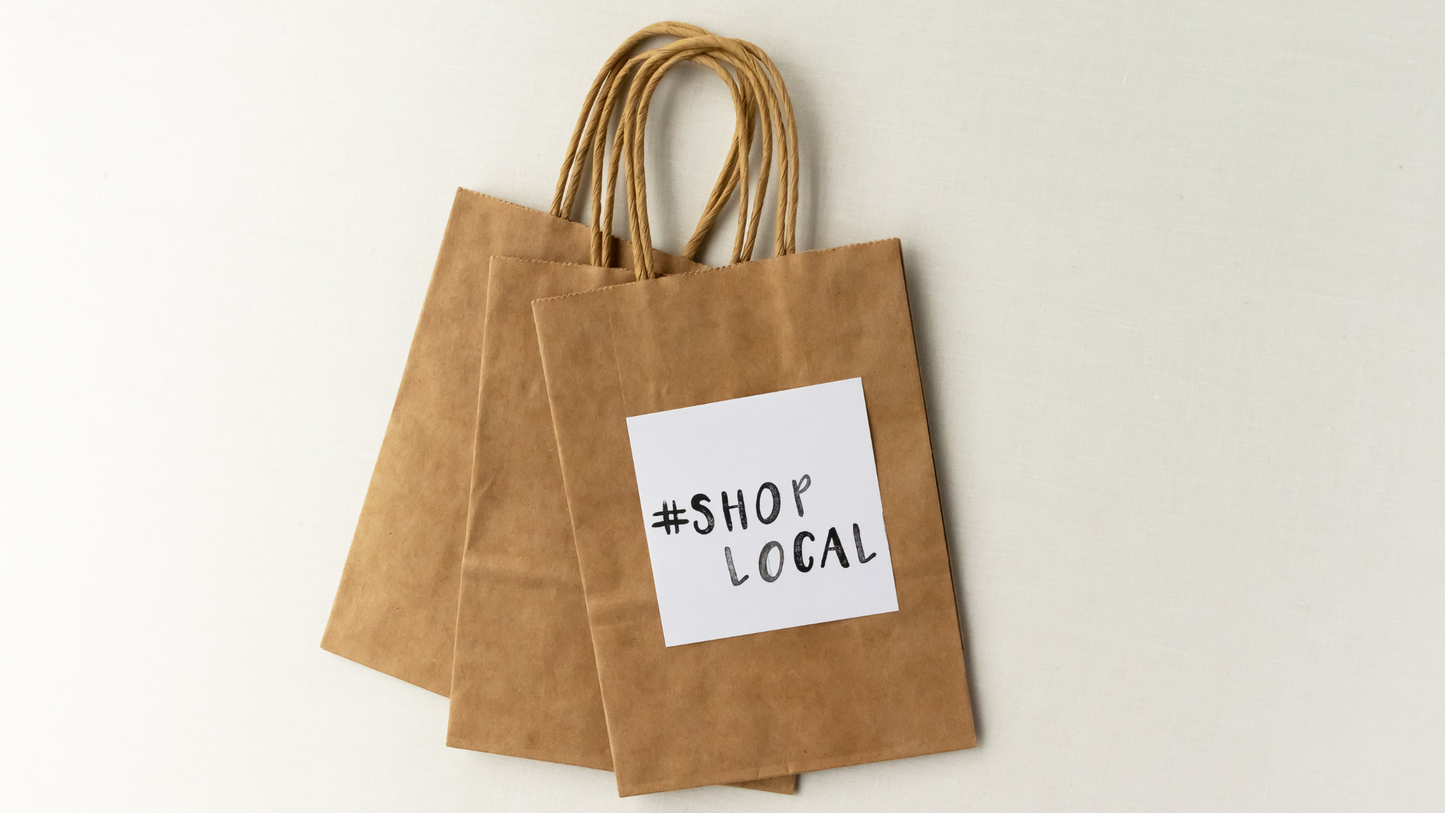 Shop Local, Support Your Community
There is no better way to support your community and local economy than by shopping locally this holiday season. By supporting local businesses, you are playing your part in keeping your community unique and vibrant. This holiday season we wanted to shine a spotlight on some of our favourite local businesses.
Sage & Thistle Handmade Goods
Looking for unique handmade soaps and other body care products made from all natural ingredients? Look no further than Sage & Thistle Handmade Goods! A family run business based in Toronto, Ontario, the owner Mikael, takes pride in making every product by hand in small batches. Using animal fat sourced from ethically-practicing Ontario Farms and botanicals grown in their own pesticide and herbicide free Urban Garden, you know you are buying products made with love and care. This year Ontario Honey Creations partnered with Sage & Thistle Handmade Goods to produce a line of natural soaps made using our local honey and mead. Check out Sage & Thistle Handmade Goods here: https://sageandthistlehandmade.ca/ 
Wild Culture Ferments 
What better gift to give to the foodie in your life than naturally fermented vegetables. Wild Culture Ferments is our go to for delicious Kimchi and Sauerkraut. Using organic, local, and wildcrafted ingredients whenever possible, the ferments are lovingly crafted in small batches in Inglewood, Ontario. Andrea's love and passion can be tasted in every jar. Check out Wild Culture Ferments here: https://www.wildcultureferments.com/ 
Caro Sanchez Jewelry
Caro Sanchez Jewelry, located in Toronto, Ontario is one of my favourite places when it comes to unique handmade jewelry. Made using recycled precious metals and handpicked natural stones, their vision is to create true craftsmanship with a real commitment to the environment. Check out their collection here: https://caro-sanchez-jewellery.myshopify.com/ 
Wicked Shortbread
"Keeping it local, making it wicked" is the motto at Wicked Shortbread, and it couldn't be more true. Located in Orangeville, Ontario, their small batch, handmade shortbread and other delicious treats will have you drooling! Their boxes of Shortbread make the perfect stocking stuffer for the sweet tooth in your life. Check out Wicked Shortbread here: https://www.wickedshoplocal.com/ 
Laura Rae's Caramel Co.
Delicious buttery caramels made in small batches in Elora, Ontario make the perfect addition to any Christmas gift basket. Try their delicious Sea Salt Caramel Candies or their creamy Sea Salt Caramel Sauce. We also have a deliciously sweet partnership with Laura Rae's made using our Ginger Creamed Honey, leaving a lingering taste of honey. Check out Laura Rae's Caramel Co. here: https://lauraraes.ca/