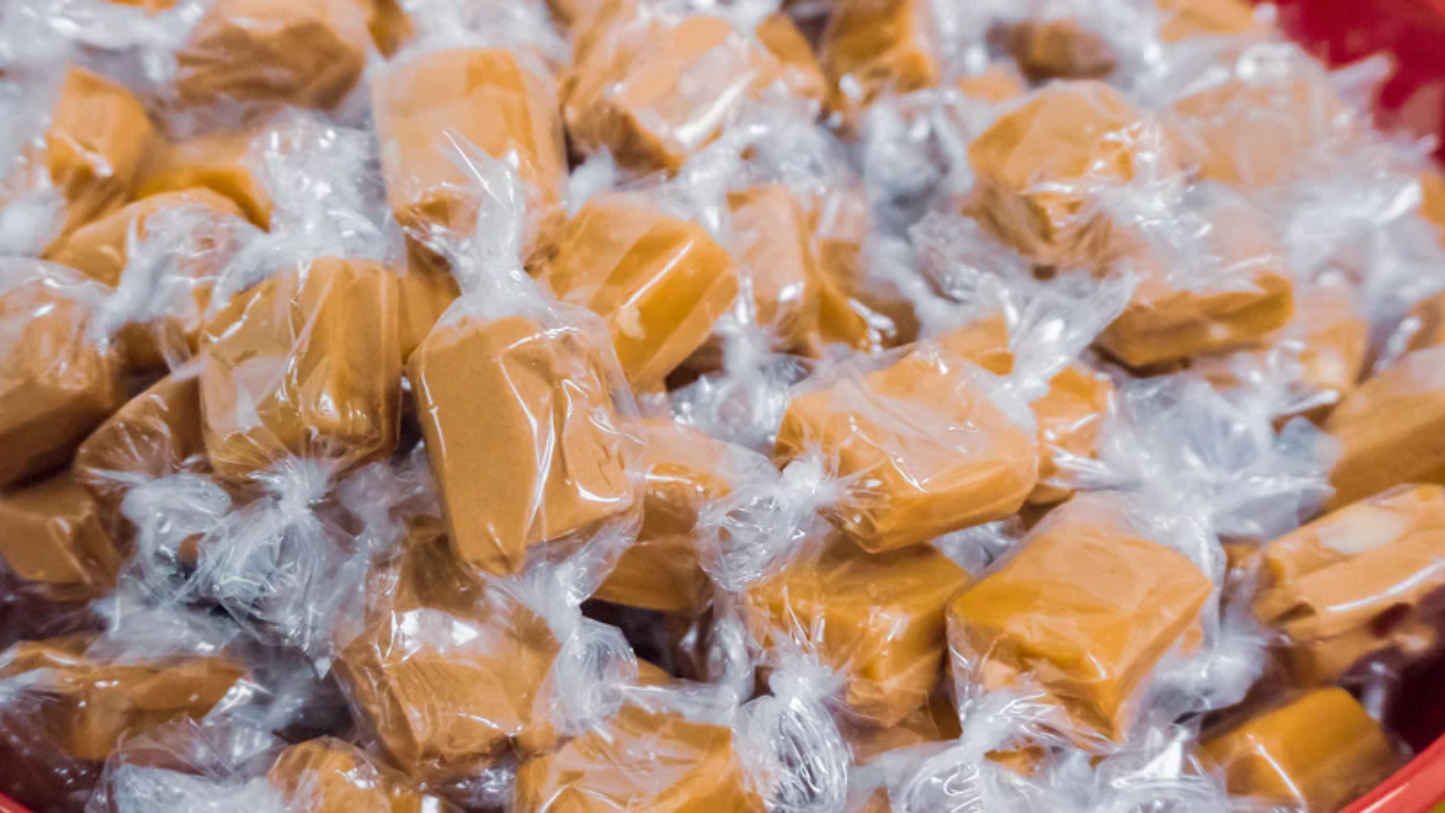 This Honey Taffy recipe is the perfect activity to keep the kids busy on a cold November night, plus after all of the hard work stretching and pulling the taffy you have a sweet treat to enjoy! Plus, they make great handmade gifts for the holiday season! 
Ingredients
1 ½ cups of Ontario Honey Creations Spring, Summer, or Fall Blossom Honey

Cooking Spray
Directions
Line a baking sheet with parchment paper and lightly coat with cooking spray.

Pour honey into a medium saucepan and cook over medium heat, uncovered, until honey begins to boil, about 7-8 minutes. Continue cooking until a candy thermometer registers 280°F, about 10 minutes. Quickly pour mixture onto prepared pan, spreading evenly. Cool for 20 minutes.

Lightly spray your hands with cooking spray. Using your hands, fold the honey over itself to form a ball. Stretch honey into a long strand (about 2 feet long). Double strand back onto itself twice, pressing ends together. Continue pulling and folding honey for about 5 minutes or until the color changes from dark amber to a soft tan. Wrap in plastic wrap coated with cooking spray, and chill for 10 minutes.

Coat a knife with cooking spray, and cut the taffy into 4 equal pieces. Roll each piece into a 12-inch log. Cut each log into 6 pieces. Roll each piece into a log, and wrap each piece in confectionary paper, cellophane wrappers, or wax paper. 
Learn more about the recipe here: https://www.myrecipes.com/recipe/honey-taffy