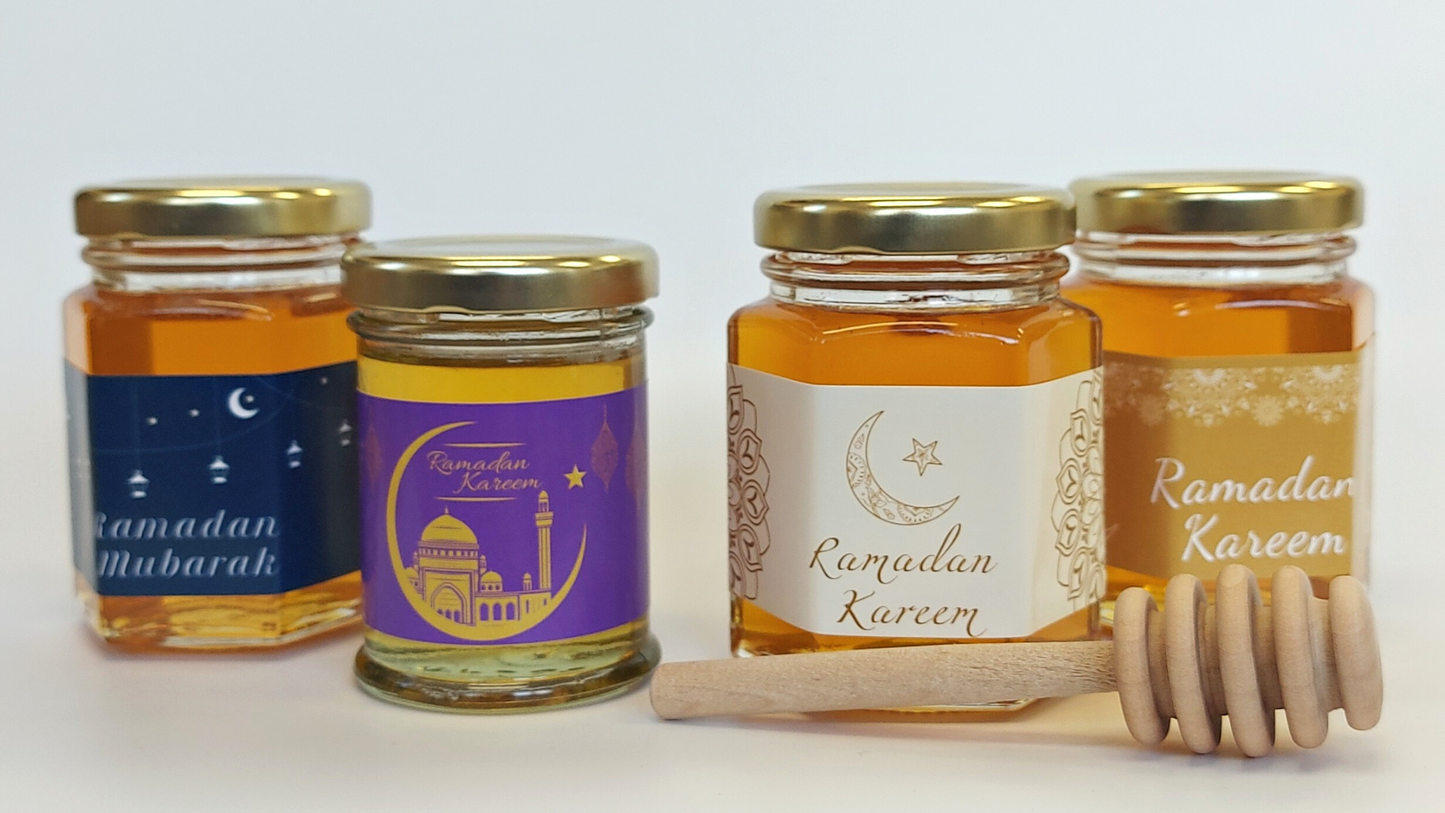 Ramadan and Eid al-Fitr Sweet Celebrations: Swapping Sugars For Honey
Ramadan is a holiday that honours gratitude, community, family and prayer. Many who celebrate Ramadan participate in special activities with friends and loved ones, including fasting. Did you know that honey plays an important role in Muslim faith? Ontario Honey Creations is grateful to have learned so much about this warm, gracious holiday. 
Throughout the month of Ramadan, Muslims fast from sunrise to sunset. This means that right before dawn, a large meal is eaten (and a lot of water consumed) and until dusk, nothing is eaten or drunk. Many consider it a period of spiritual discipline and introspection, where increasing your charity, study and generosity is expected. Ramadan ends with a large three-day celebration called Eid al-Fitr, or "the Festival of the Breaking of the Fast." 
Honey prevails throughout history as a natural remedy for various illnesses or ailments - many of which we still use today. In the Quran, The Prophet Mohammed was known to mix honey and water together and drink it on an empty stomach. Feeling a tickle in your throat? Brew some hot tea with lemon and honey to soothe the irritation. Some of the antioxidants in honey have been thought to inspire anti-inflammatory effects. 
Fasting can be draining on the body, even while the soul is being renewed. Introducing honey into early morning shakes, yogurts, and granolas can add extra carbohydrates before a daily fast. Along with its natural glucose, honey will surely give your energy a boost! 
If you really want a special treat for your Eid al-Fitr feast, try substituting honey to dress your desserts instead of sugar syrup. Classics like banana date cups, kheer and nimki can be shaken up with the addition of honey, while offering less harmful sugars for your sweets. 
Ramadan is a month of celebration and joy, where family bonds are strengthened by coming together with loved ones and community members. Fasting, feasting, and feeling grateful for family and friends are components that come together in the midst of spring. Ontario Honey Creations is proud to grow with locals and community networks to learn more about what honey means to others. 
From our family, to yours: Ramadan kareem ("Have a generous Ramadan") and Ramadan mubarak ("Have a blessed Ramadan")!