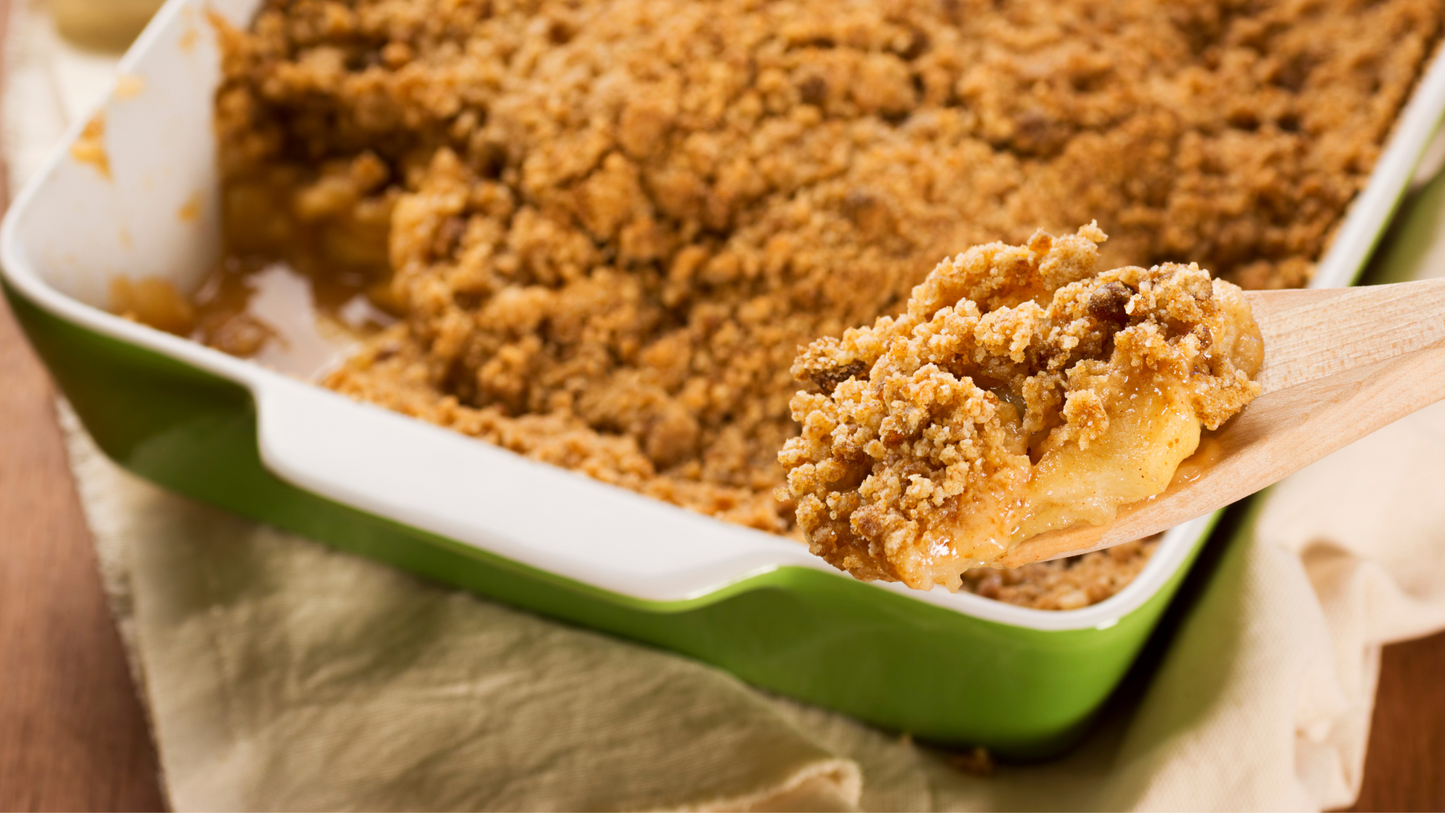 Pumpkin Spiced Apple Crumble
If you are looking for a sweet dessert packed with warm spices to indulge on during a chilly fall day, this Pumpkin Spiced Apple Crumble is the perfect seasonal treat for you. 
Ingredients: 
Apple Mix
8-10 apples

½ cup Brown Sugar

1 tsp Pumpkin Pie Spice

1 tsp Cinnamon

½ tsp Nutmeg 
Crumble Topping
1 cup Brown Sugar

½ cup Flour

1 tsp Pumpkin Pie Spice

1 tsp Cinnamon 

4 tbsp cold butter 
Instructions:
Peel and thinly slice apples

Preheat oven to 350 degrees F

In a large pot, mix apples, Pumpkin Spiced Creamed Honey, Brown Sugar, Pumpkin Pie Spice, Cinnamon, and Nutmeg 

(Optional) Cook apples over medium heat for 8-10 minutes until the mixture is bubbling and the apples have softened a little bit. If you like your apples to have a bite to them you can skip this step.  

Add the apple mixture to a glass pie dish, leave some liquid aside if you want a set crumble. 

In a medium bowl, combine the brown sugar, flour, pumpkin pie spice, and cinnamon. Cut in the cold butter with a pastry dough blender or two forks until the mixture is crumbly.

Sprinkle the crumble over the apples. Place in the oven for 30 minutes.

Let sit for 30 minutes before serving. 
Serve warm with a scoop of vanilla ice cream.