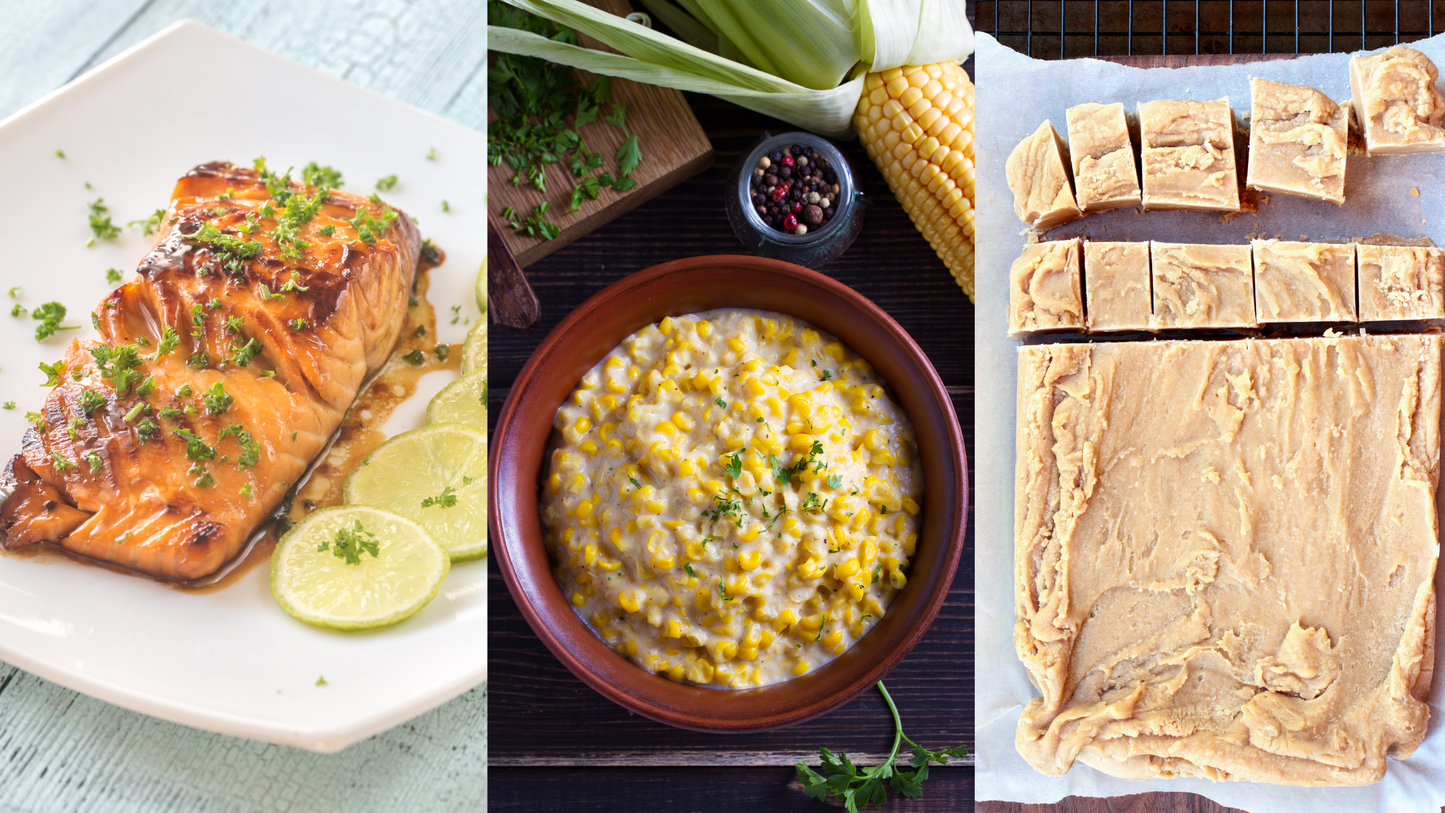 New Year, New Recipes: 3 Easy and Tasty Dishes
January is the perfect time to try out some new and delicious recipes. Honey is a natural sweetener that adds a unique flavor to dishes with its distinct taste, producing a subtle sweetness and depth of flavor. Here are three easy recipes that you can make at home this month using honey.
Honey Garlic Salmon
Ingredients:
4 wild caught salmon fillets about 1/2 pound or 250 grams each, skin off or on

1/2 teaspoon paprika (mild, sweet or smokey)

2 tablespoons butter

4 cloves garlic, finely chopped or minced

4 tablespoons Ontario Honey Creations Honey
1 tablespoon water

2 teaspoons soy sauce

1 tablespoon fresh squeezed lemon juice, (plus extra to serve)

Lemon wedges to serve
Instructions:
Arrange oven shelf to the middle of your oven. Preheat oven to broil/grill settings on medium heat.

Season salmon with salt, pepper and paprika. Set aside.

Heat the butter in a skillet or pan over medium-high heat until melted. Add the garlic and sauté for about a minute, until fragrant. Pour in the honey, water and soy sauce; allow the flavours to heat through and combine. Add in the lemon juice; stir well to combine all of the flavours together.

Add the salmon steaks to the sauce in the pan; cook each fillet (skin-side down if there's any skin) for 3-4 minutes or until golden, while basting the tops with the pan juices.

Baste salmon one more time, then transfer the pan to your oven to broil / grill for a further 5-6 minutes, or until the tops of the salmon are nicely charred, and the salmon is cooked to your liking.

To serve, drizzle with the sauce and a squeeze of lemon juice. Serve with steamed vegetables; over rice or with a salad.
Read more about this recipe here!
Hot Honey Butter Skillet Corn
Ingredients:
3 tbsp salted butter

3 3/4 cup corn

1/3 cup cream cheese cubed
Instructions:
Heat a skillet over medium high and add the butter. Once melted add the corn and a sprinkle of salt and cook down for 1 minute.

Next add the cream cheese and Hot Honey, stir until thick and creamy.

Season with pepper and serve immediately.
Read more about this recipe here!
Peanut Butter Honey Fudge
Ingredients:
2 cups peanut butter

1/2 cup white chocolate chips

1 teaspoon vanilla extract
Instructions:
Line a square aluminum pan with parchment paper that overhangs the sides.

Over medium heat, melt together the peanut butter with the white chocolate chips. A double boiler is not essential for this. However, you should stir the ingredients throughout the melting process.

Once the ingredients have melted together, stir in the honey and the vanilla extract. Once blended, you can transfer the fudge to your refrigerator to set.
Read more about this recipe here!
Honey is a versatile ingredient that can be used in a variety of recipes, from savory dishes to sweet treats. Hopefully, these recipes have inspired you to start experimenting with honey in your own kitchen. Happy cooking!