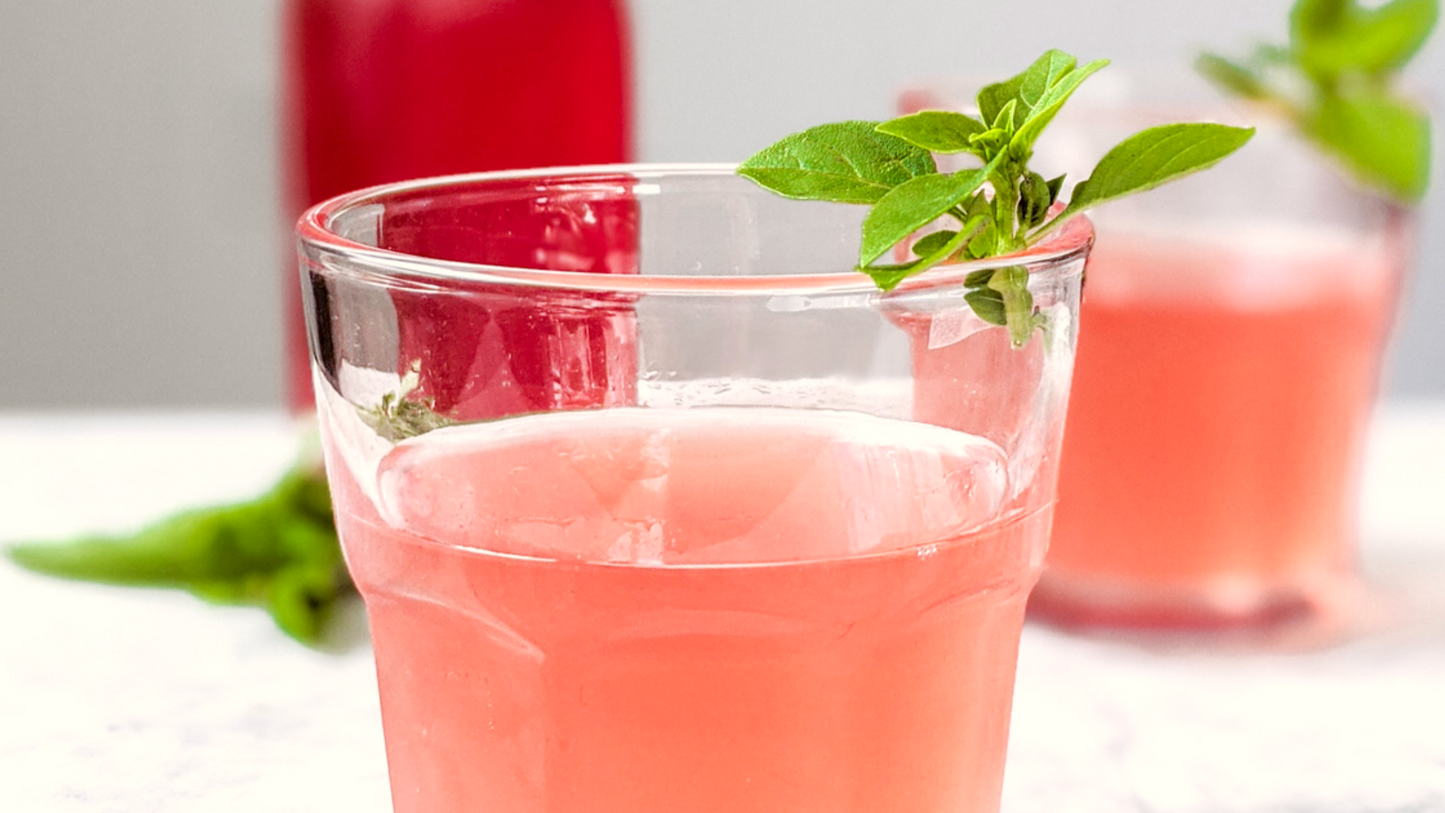 A shrub is a very old drink that consists of fruit, sugar, and vinegar as the base. The great thing about Shrub recipes is that they can be easily modified by using fruits that are in season, different forms of sugar (honey is of course our favourite), and different flavours of vinegars. Once boiled down it creates a concentrate that when mixed with sparkling water creates a fun and fruity soda! Or, add some gin or vodka for a summer cocktail that is sure to impress your friends! 
Ingredients:
1/2 cup of Ontario Honey Creations Summer Blossom Honey

1/2 cup of granulated sugar

1/4 cup of water

1 pound chopped rhubarb

1 cup of Ontario Honey Creations Honey Apple Cider Vinegar
Instructions:
Add honey, sugar, and water to a medium saucepan and bring to a simmer.

Add the chopped rhubarb and vinegar, cover and gently simmer until the fruit is falling-apart soft, about 20 minutes. About halfway through simmering, give the rhubarb a good stir with a whisk or a fork to ensure it breaks down completely.

Remove the pan from the heat and set it aside, covered, to cool to room temperature.

Strain the shrub through a fine mesh strainer into a clean, swing-top bottle or mason jar.

Fill a glass with ice, add a generous glug of shrub syrup and top with sparkling water and fresh fruit. Add gin or vodka for a fun summer cocktail.