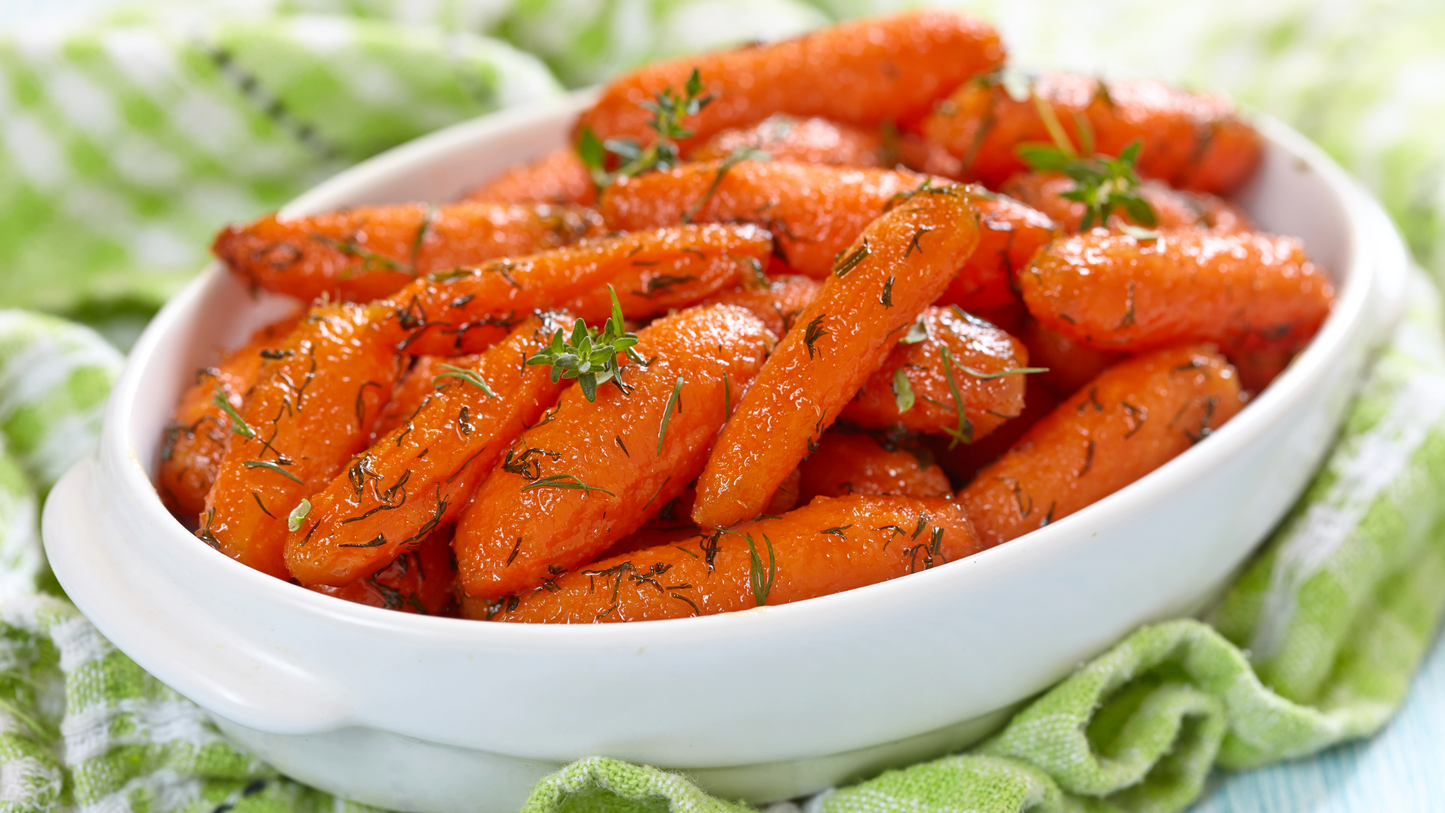 Honey Mustard Glazed Carrots
This Honey Mustard Glazed Carrot recipe is super easy and quick to make. It's the perfect side dish to almost any meal!
Ingredients
4 cups peeled diagonally sliced carrots

½ cup water

1 ½ tablespoons unsalted butter

4 teaspoons of Ontario Honey Creations Honey

1 tablespoon prepared mustard

¼ teaspoon kosher salt

¼ cup chopped fresh chives
Directions

Place carrots and 1/2 cup water in a medium skillet over medium-high heat; bring to a boil. Reduce heat, and simmer, partially covered, 6 minutes or until liquid almost evaporates.

Stir in butter, honey, mustard, and salt; cook 3 minutes or until mixture thickens slightly. Sprinkle with chives.
Learn more about this recipe here: https://www.myrecipes.com/recipe/honey-mustard-glazed-carrots