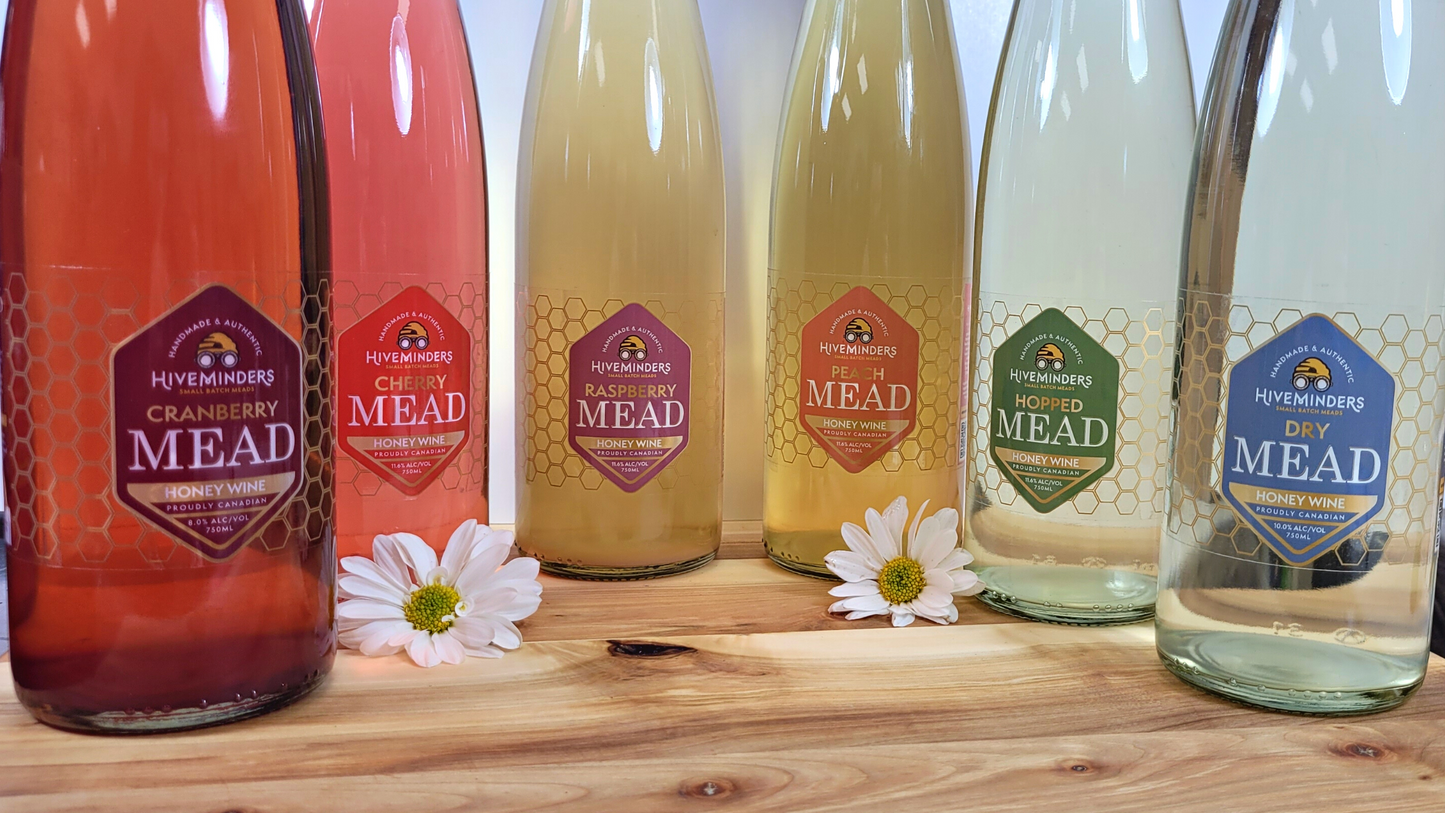 Family Secret (Recipes): Mysteries of the Mead, Explained!
Family traditions run deep here at Ontario Honey Creations. Celebrating culture, pride, hard work and (secret) recipes keeps our products uniquely personal. Mead-making plays a large role in Polish culture, and has been practiced in our family for generations. Learn more about mead from our family, to yours.
Mead is a specialty wine with the primary ingredient being honey. Sourcing honey from our own terroir beehives gives each small batch a true unique flavour. Akin to wine, the ingredients of mead are highly susceptible to changes in the environment resulting in a shift of palette and taste. Hotter and drier climates bring out brighter, more citrus tones; rainier seasons will see an increase of earthy aromas. 
Our terroir beehives produce flavours unique to each region and the shift in seasons and honey makes each batch different. Meadmakers at Ontario Honey Creations ensure that our raw, unpasteurized honey is used in coordination with traditional Polish brewing practices. There are several styles of Polish mead, differentiated by how much honey is used. 
Ontario Honey Creations' 2018 Dry Mead is our take on a traditional Polish recipe, infused with a modern twist. While the mead is crafted and brewed from our raw honey, many are surprised with its dryness. The small batch vintage features subtle notes of honey with bold hints of citrus pith, vanilla and cantaloupe. Our 2018 Dry Mead mellows out with a sweet finish. It pairs perfectly with seafood, cheeses, or as a palette cleanser in between courses. Serve chilled for the smoothest taste. 
Our mead-making means more than notoriety or recognition within emerging brewing industries,
it's about sharing our family with you
. Next to the bees, you are our most important friendship in the world! Without the love and support from you, the community, fellow beekeepers and mead-makers, our lives would not be as full. Taste our 2018 Dry Mead and get in on the buzz!