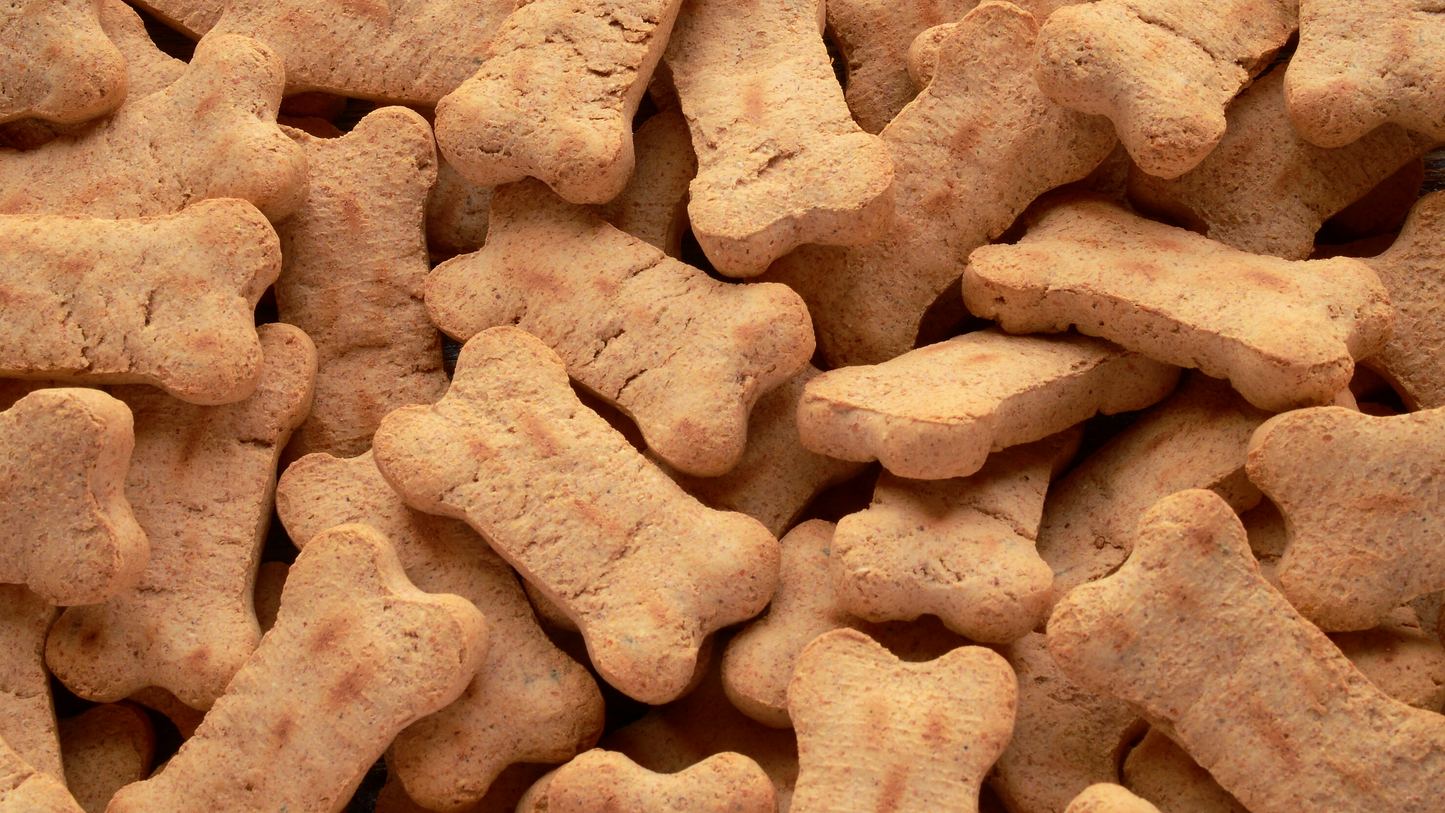 Homemade Honey Banana Dog Biscuits: Spoil Your Furrever Friends!
Some things come to be expected in our daily lives: the sun rises, the sun sets, and the dog mooches for snacks! Our furry friends mean everything to us, and that includes feeding them high quality foods. Between brand-name kibbles, changing ingredients, and rising prices, picking the right treats for our dogs is a tough decision. Luckily, we have homemade recipes to share; from our fur friends, to yours!
Making dog treats at home has been trending on the rise as more people realize the health and financial benefits. Don't like ingredients you can't pronounce in your food? Your dog probably doesn't, either. Ontario Honey Creations products are perfect for you and your furrever friend! Ready in 1 hour, these honey banana dog biscuits will steal the show and make any dog drool.
Ontario Honey Creation's Honey Banana Dog Biscuits: 
2 ½ cups water

2-3 bananas, mashed 

2 tablespoons Ontario Honey Creations honey (your choice of flavour)

2 teaspoons vanilla extract

1 egg

4 ½ cups whole wheat flour (or brown rice flour) 

1 teaspoon baking powder 
Preheat the oven to 350°F (or 175°C).

Lightly crease large baking sheets (or use parchment paper).

Mix water, mashed bananas, honey, vanilla and egg together in a large bowl.

Stir in flour and baking powder. 

Mix dough until thoroughly combined.

Flour a flat surface and knead the dough until no longer sticky (approximately 5-8 minutes).

Roll out dough approximately ¼ inch thick and use a chosen cookie-cutter to create the biscuit shapes. Place on the baking sheet with some space in-between each biscuit. 

Once the oven is preheated, bake dog biscuits for 20 minutes or until lightly browned. 

Turn off the oven and leave biscuits inside to fully dry (approximately 30-40 minutes). 

Remove biscuits from the baking sheet and allow to cool for at least 10 minutes. 
Et voilà! Delicious honey banana dog biscuits are ready for your furry friends faster than you can say, "Expensive brand-name no more!" Feeling creative?
Change up your biscuits by adding some peanut butter
! Your pup won't get bored of these handmade treats - take our word for it.