This store requires javascript to be enabled for some features to work correctly.
Ontario Honey Creations offers sweet, local, and authentic gifts for family, friends, co-workers, clients & more. Choose from our pre-made gift boxes or create something unique with custom labels.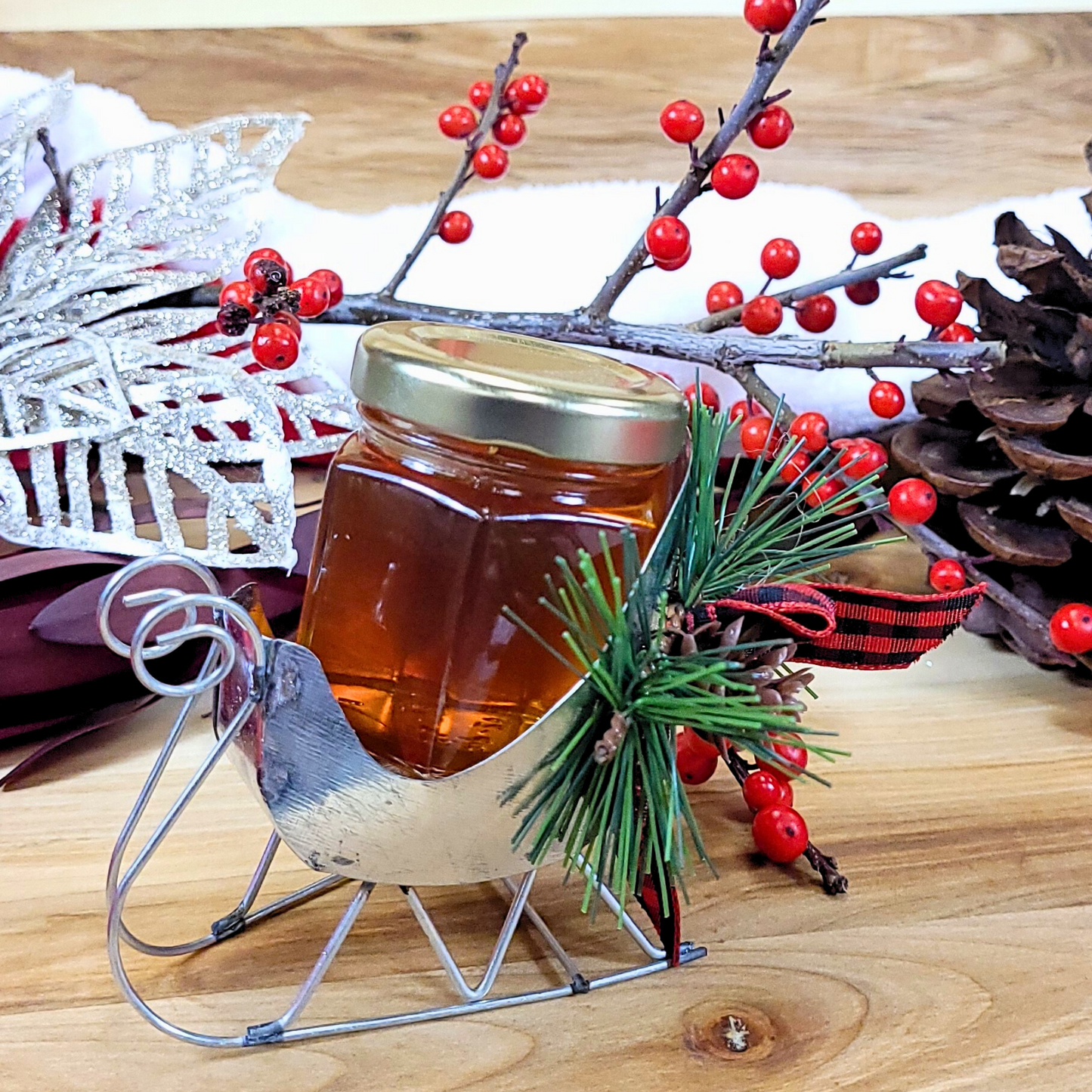 Honey Favours
Our Honey Favours make the perfect stocking stuffers, table favours for dinner parties, and corporate gifts for employees and clients.
Design your own label or choose from our customizable templates.
Shop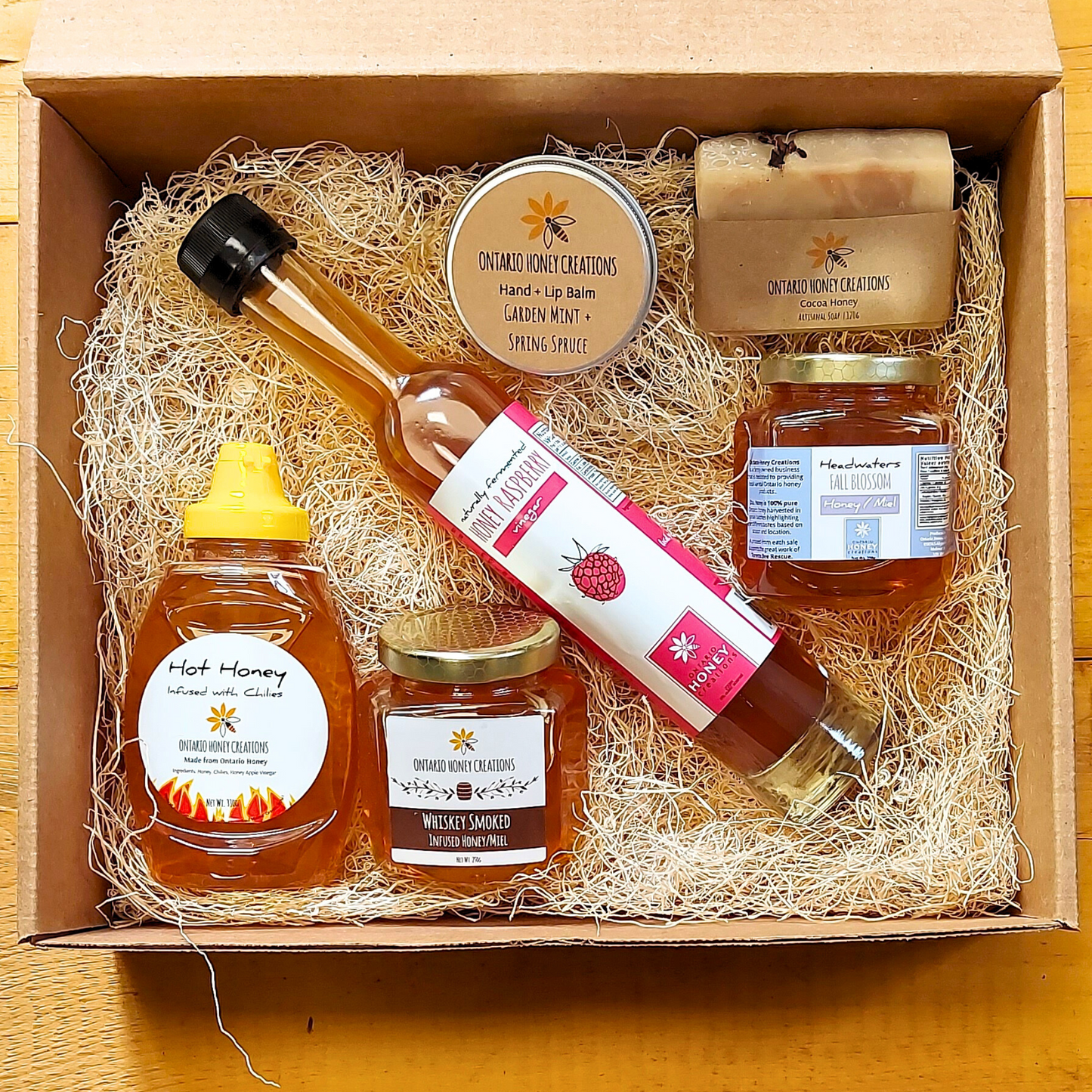 Gift Boxes
With different gift boxes to choose from, we have something for everybody on your list. Our Seasonal Honey Gift Box is perfect for the honey lover while our Grill Master Gift Box is ideal for the foodie in your life. Or, design your own gift box by choosing from our collection of delicious honey, luxurious natural soaps, & beeswax candles.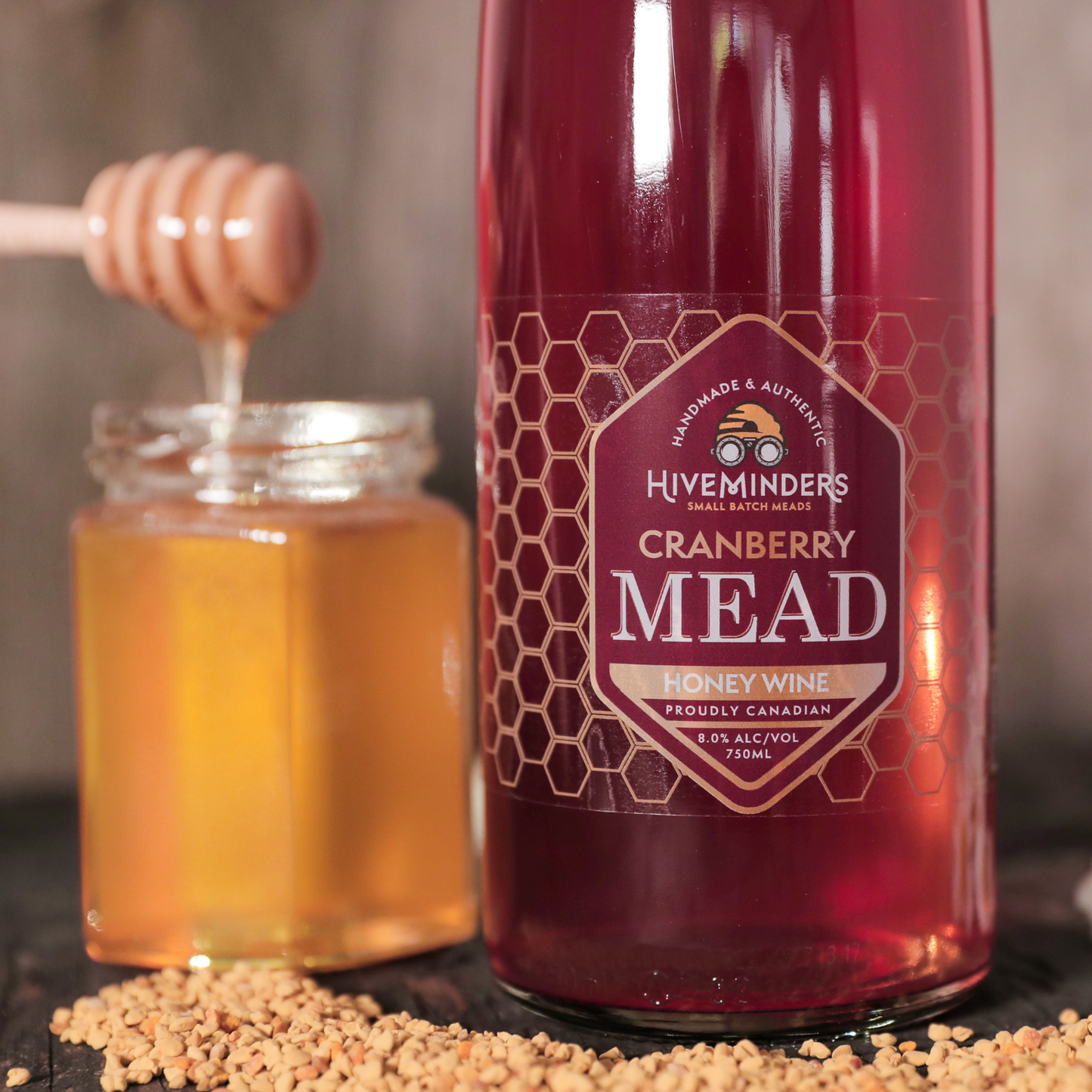 Mead
A bottle of our high-quality Mead is a thoughtful host/hostess gift, makes a delightful addition to your dinner party, or a unique gift for clients & employees. Choose from a Classic Dessert Mead or one of our many delicious flavours. Can't decide on just one flavour, our Mead Gift Set includes 2 bottles in a gift-worthy package.
Shop Now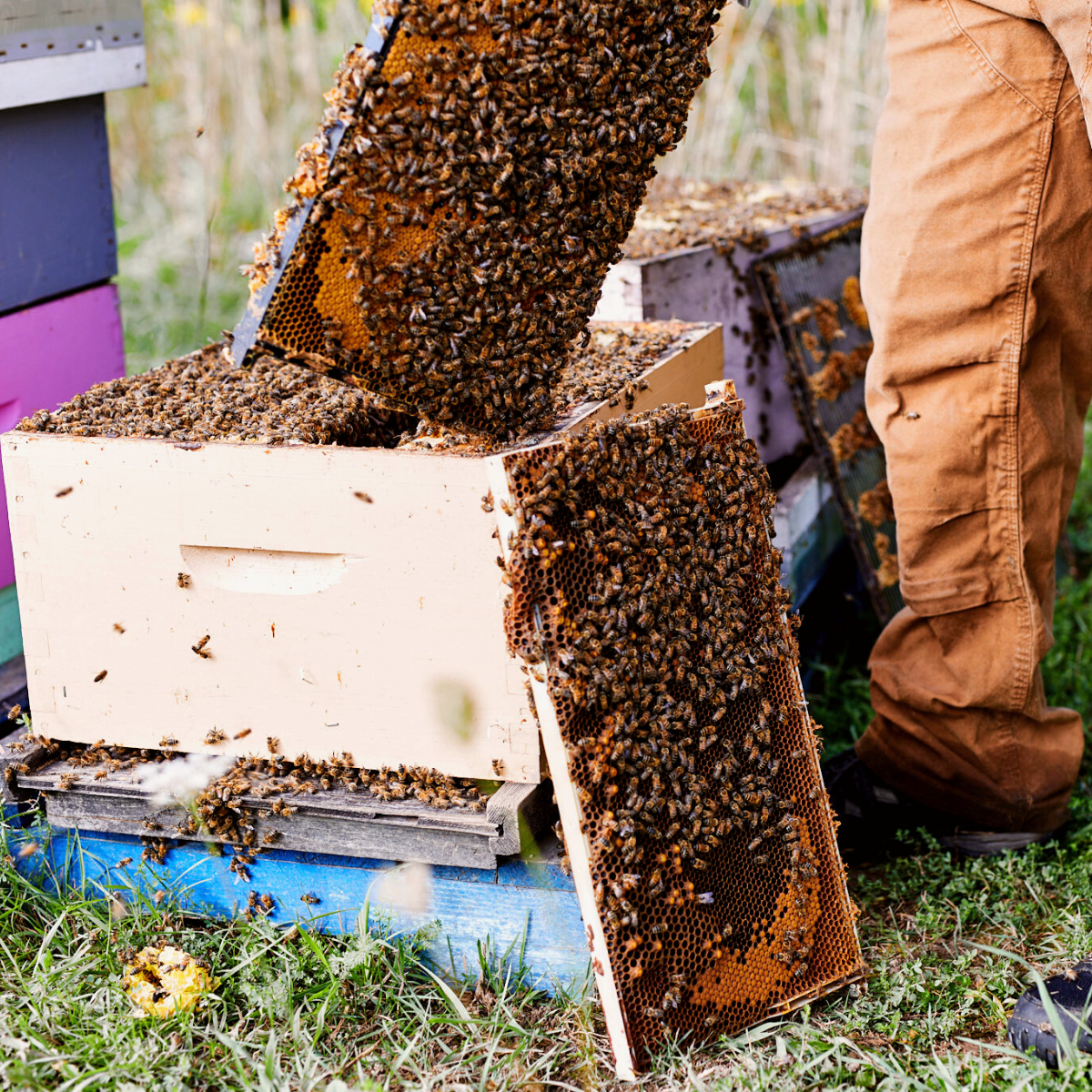 Toronto Bee Rescue Hive Share
Three Gifts in One!
Sponsor the set up of a brand new hive. Supports the honeybee population.
Receive the honey from your hive at the end of the season.
Enjoy a Beekeeping Experience for 4 people.
Learn More