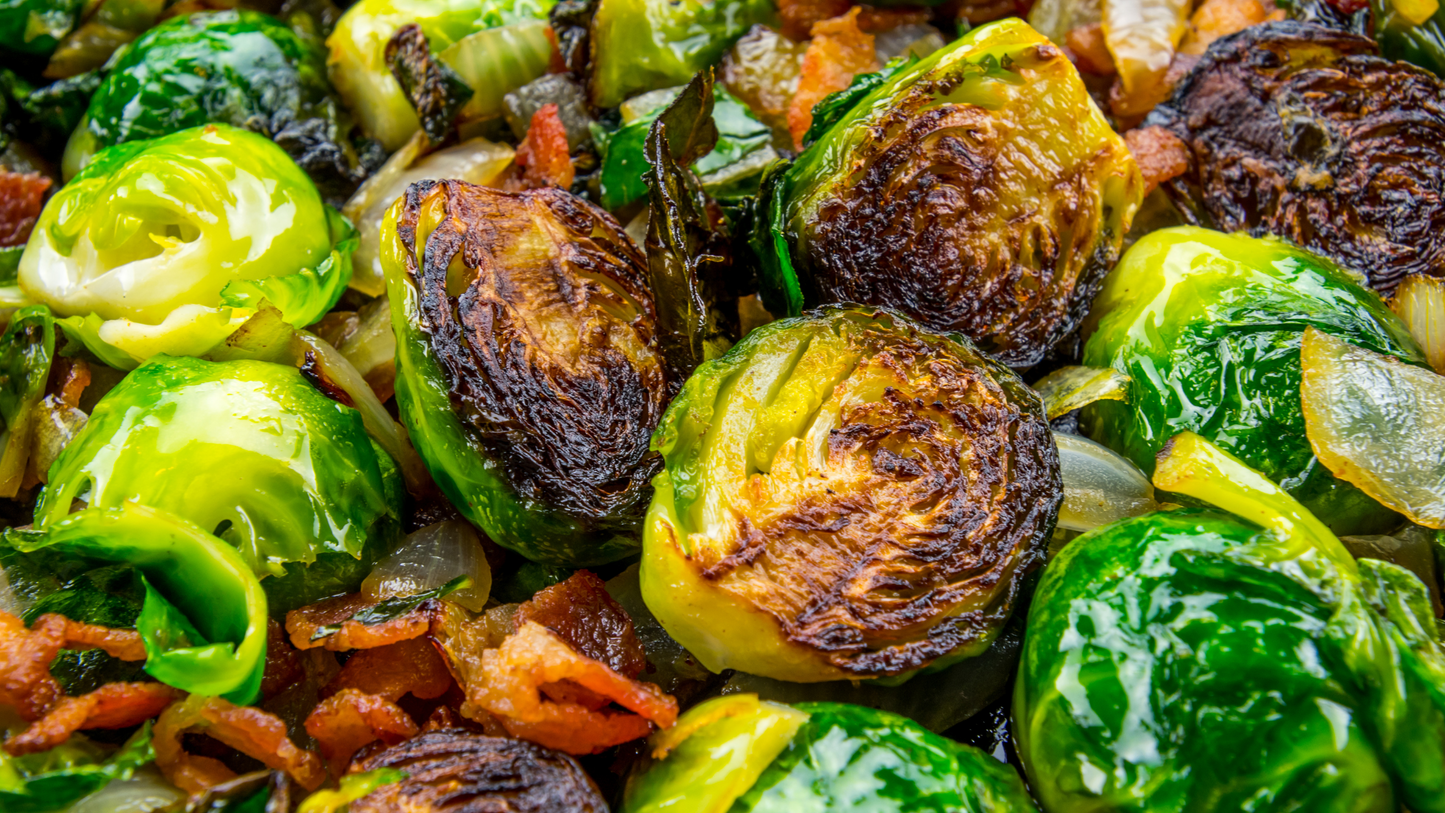 Savory, Meet Sweet: Buckwheat Honey Malt Vinegar Brussel Sprouts With Bacon
Kids are often guilty of many different offenses: saying hilarious and awkward things in public; outgrowing their clothes far too quickly; and giving brussel sprouts an unfairly bad rep. These small, flowery veggies can be stinky when boiled, but they are deliciously packed with fibre and vitamin C! Disguise the average brussel sprouts with this delicious recipe, featuring Ontario Honey Creations' own Buckwheat Honey Malt Vinegar.
4 strips of bacon

1lb brussel sprouts 

¼ cup Ontario Honey Creations Buckwheat Honey Malt Vinegar

⅓ cup olive oil

2 tablespoons balsamic glaze 

1 teaspoon garlic powder 

Salt and pepper (to taste) 
Preheat the oven to 400°F (205°C). Lay out a baking tray (greased or parchment paper).

Cut the 4 strips of bacon into ½ inch pieces. Start rendering on the stove in a pan on medium heat. Remove and drain when finished.

Mix liquids together in a bowl. Stir in balsamic glaze, garlic powder and salt/pepper. 

Clean the brussel sprouts and pat dry. Cut them in half and stir into the marinade.

Add bacon pieces into the marinade and stir. 

Remove bacon and brussel sprouts from marinade and lay out evenly. 

Cook for 15 minutes, then remove and stir. Cook for another 15 minutes, or until browned. 
Use the extra marinade as sauce on top! Pair with yummy side dishes like rice or sweet potato. Cooking really can be as easy as 1, 2, 3!