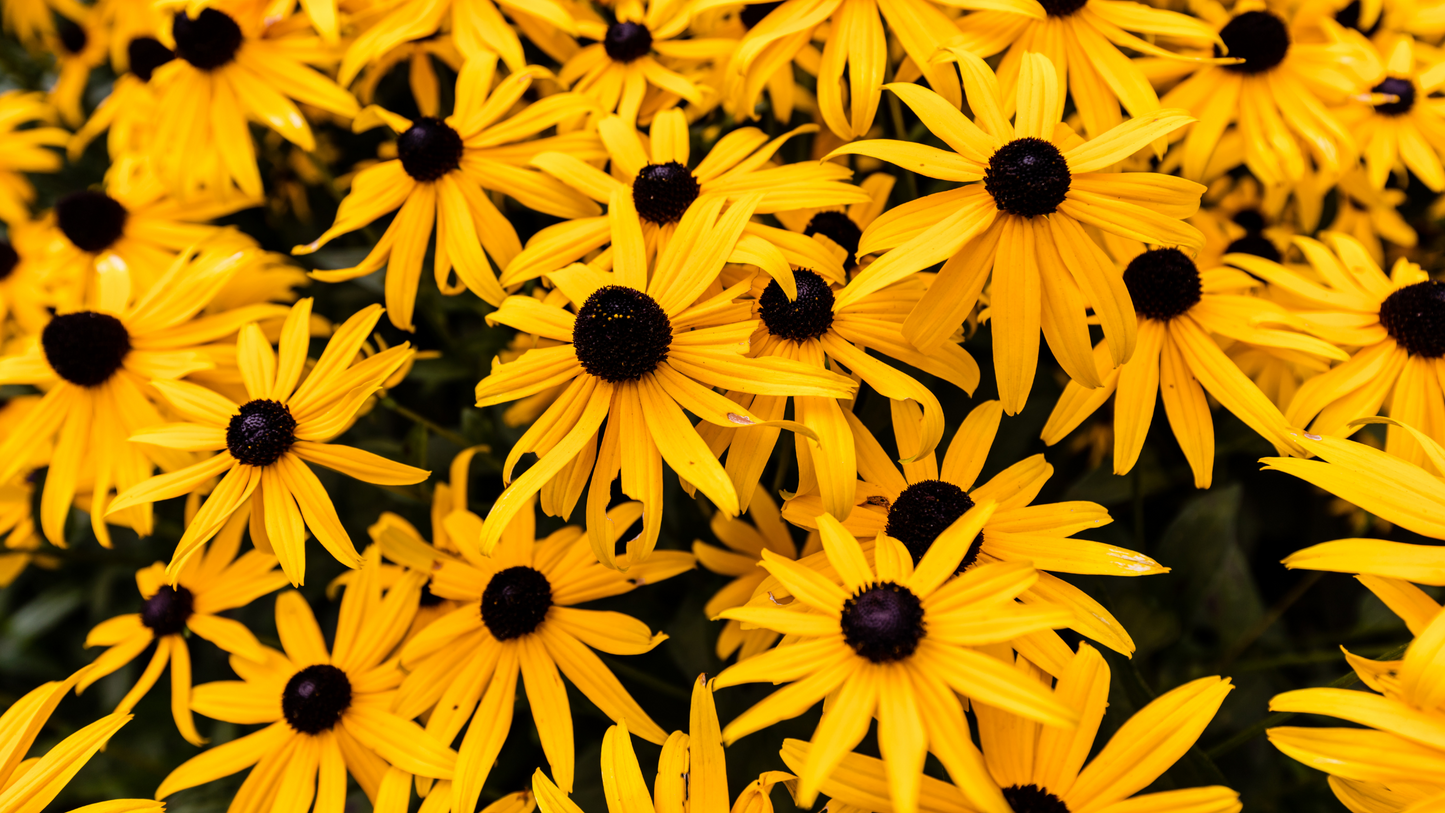 Native Ontario Plants for Pollinators
Right now is the perfect time to plant your pollinator garden. Whether you start with a small planter, a large flower garden, or a meadow in an unused part of your land - this article will help you get started on figuring out what to plant.

Why choose native plants? 
Native plants have adapted to a given environment over thousands of years, creating a symbiotic relationship with the environment and wildlife. They are essential to a sustainable habitat for countless species such as birds, bats, mammals, insects, and pollinators. Native plants have evolved to meet their own needs without human intervention, which means less or no supplemental watering, less need for pest control, and fewer invasive weeds. These qualities make native plants the smart choice for gardeners.

What else to consider when deciding what to plant?
Now that you have made the decision to plant natives, what else do you need to consider? Bloom times are an important factor when planting a garden that both you and pollinators will enjoy all season. Choosing flowers that bloom at different parts throughout the growing season allows for diversity in food for pollinators and a beautiful garden for you to enjoy.

Another thing to consider is whether you want to plant annuals vs perennials. Annual flowers bloom for one season and die off when it gets cold while for perennials, the above portion of the plant dies but the roots remain and the plant regrows the next year. Many annuals do let off seeds, which remain dormant over the winter and germinate in the spring.

It is important to take a look at where you want to plant and study the sun. Does your garden get sun all day or is there a large tree or building that casts shade? Different plants require different amounts of sunlight and it is important to choose the right plants for your area.

Another decision to make is whether you want to plant seedlings or seeds. The benefit of seedlings is that your flowers are given a headstart and you get to enjoy your blooms earlier in the year. However, seedings are also more expensive, and the costs can quickly add up when planting a large area. On the other hand, sowing seeds directly in your garden takes longer and you may not get to experience blooms until later in the season, however, seeds are much cheaper and make sense to use when planting a large area. Whichever choice you make, it is important to have lots of patience, establishing a lush garden can take years.

What native flowers should I plant?
Researching what to plant can be confusing and overwhelming. Here we have created a short list of beneficial flowers that are native to Ontario and will make any garden pop with colour.
| | | | | |
| --- | --- | --- | --- | --- |
| Common Name | Photo | Annual or Perennial | Bloom Time | Amount of Sun |
| Black Eyed Susan | | Perennial | Summer to early fall | Full Sun |
| Coneflowers | | Perennial | Summer to frost | Full Sun |
| Aster | | Perennial | Summer to frost | full/part sun  |
| Bee Balm (Wild Bergamot) | | Perennial | Summer | Full sun |
| Common Sunflower | | Annual | Late summer to early fall | Full sun  |
In conclusion, gardening is a skill that takes time to learn and perfect. It is important to have patience and to give your plants and flowers lots of attention as they establish themselves in your garden. A year or two of hard work can reward you with a lush garden for years to come, and I promise the bees will appreciate it just as much if not more than you do.