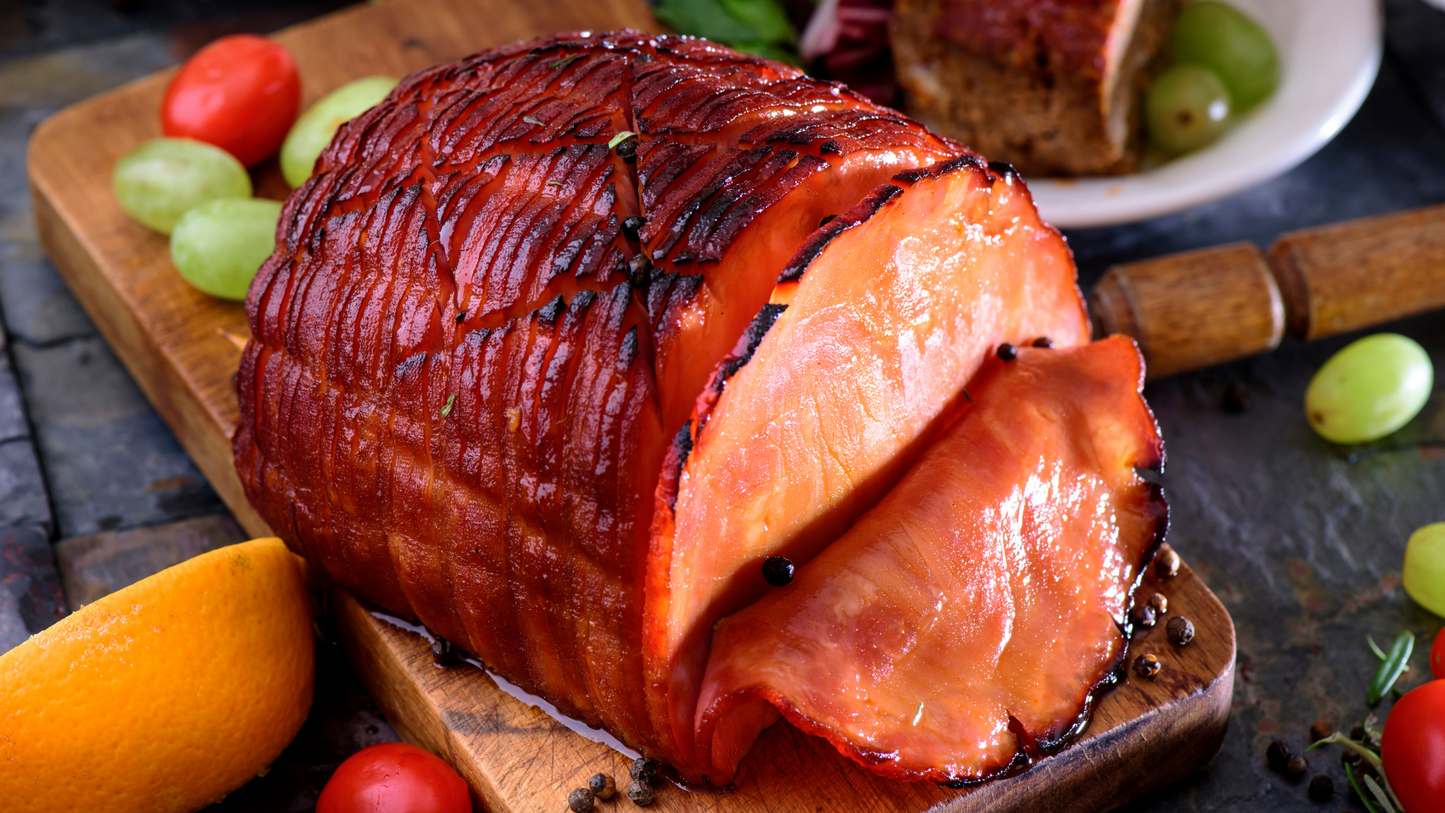 Thanksgiving is one of my favourite holidays because it gives us time to focus on and appreciate the things we have, especially family. It can be hard to find time in our busy schedules to sit down and enjoy a fully home cooked meal. This Thanksgiving I want to share a recipe that is super easy to make, and believe me when I say it, you do not need to be a pro chef to pull this off! Impress your friends and family with a home cooked Honey Glazed Ham that is the perfect combination of sweet and salty!
Ingredients
1 ready-to-eat ham (5 pounds)

¼ cup of whole cloves

¼ cup of dark corn syrup

2 cups of Ontario Honey Creations Spring, Summer, or Fall Blossom Honey

⅔ cup of butter
Directions
Preheat the oven to 325 degrees F. Line a deep roasting pan with tin foil.

Score ham by making ⅓" shallow criss cross cuts. Stud with whole cloves by placing them in the squares between the cuts. Place ham in the foil lined roasting pan.

In the top half of a double boiler, heat corn syrup, honey, and butter. Keep glaze warm while the ham is cooking.

Brush ½ of the glaze over the ham and bake for 1 hour and 15 minutes in the preheated oven. Based ham every 15 minutes with remaining glaze. During the last 5 minutes of baking, turn on the broiler to caramelize the glaze. Remove from the oven and let sit for a few minutes before serving.     
Learn more about the recipe here:
https://www.allrecipes.com/recipe/14745/honey-glazed-ham/