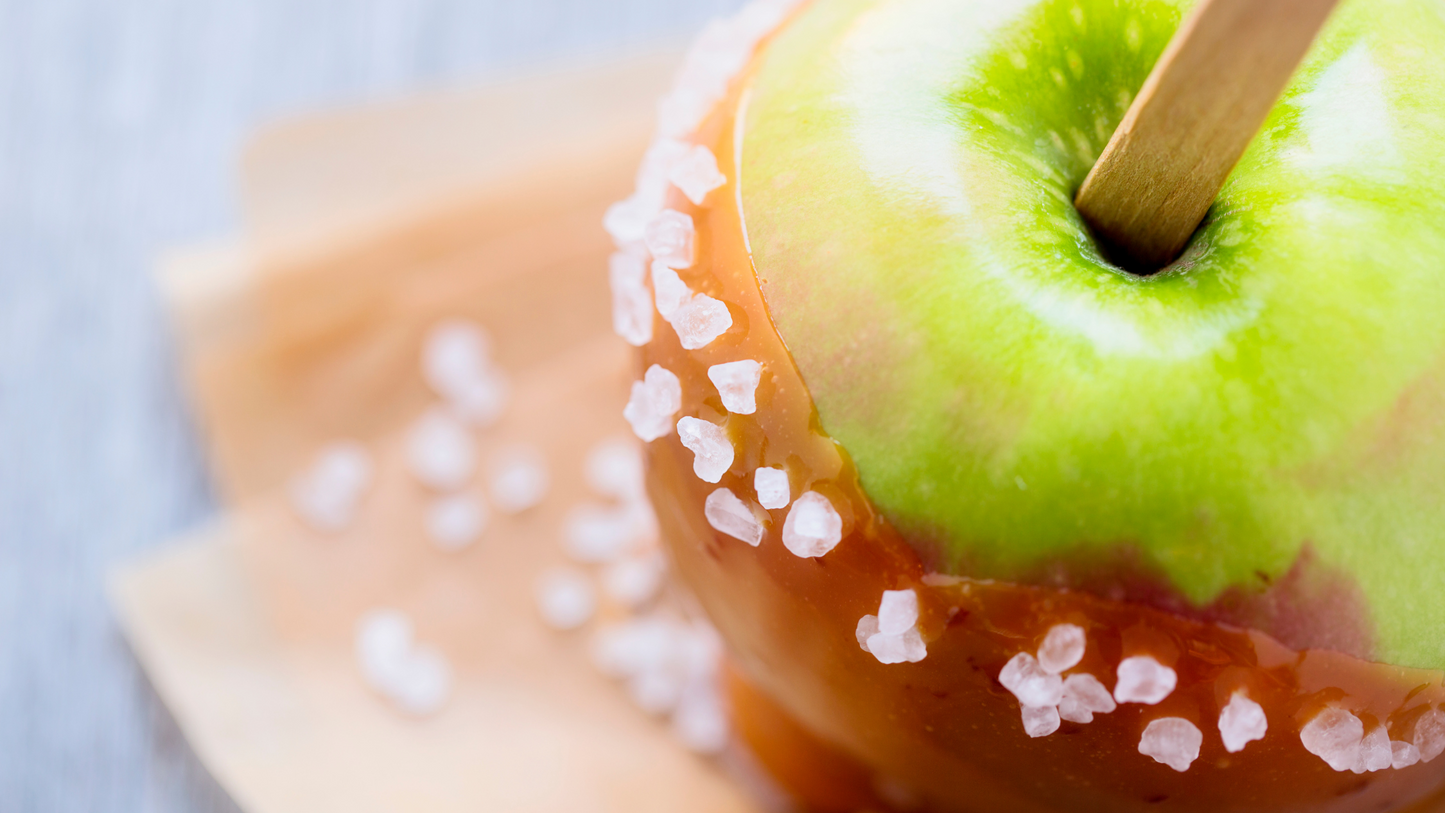 What screams Halloween more than sweet and sticky Caramel Apples made using fresh Ontario apples? These delicious treats have a sweet twist to them - instead of using granulated sugar, this recipe uses our local Ontario honey. Get the kids involved and create a sweet Halloween tradition that they will look forward to every year!
Ingredients
6 medium Granny Smith apples (bonus if you pick them yourself or find them at a local farmers' market)

1 cup of Ontario Honey Creations Spring, Summer, or Fall Blossom Honey

¾ cup of heavy whipping cream

2 Tbsp of unsalted butter

¼ tsp of sea salt

½ cup of chopped peanuts, crushed candy pieces, or sprinkles (optional)

6 popsicle sticks
Directions
Whisk Honey, cream, butter and salt in a saucepan over medium-high heat until it begins to bubble, then reduce the heat to medium.

Continue whisking the caramel to prevent scorching and prevent it from bubbling up. Continue to cook until it reaches a temperature of 260F. The bubbles should be small and should cover the surface of the pan and the caramel should be thickened. Takes about 25 minutes.

Prepare an ice bath. Pour the honey caramel into a mixing bowl and place the bowl in the ice bath, taking care not to splash water into the hot caramel. Stir the caramel until it is uniformly cooled and it begins to thicken just a bit. 

Insert a wooden stick into the core of your apples and roll them in the caramel until uniformly coated. If you want, then roll them in chopped nuts, candy pieces, sprinkles etc and place them on a piece of parchment paper to cool completely.
Learn more about the recipe here: https://www.tasteofhome.com/recipes/honey-caramel-apples/