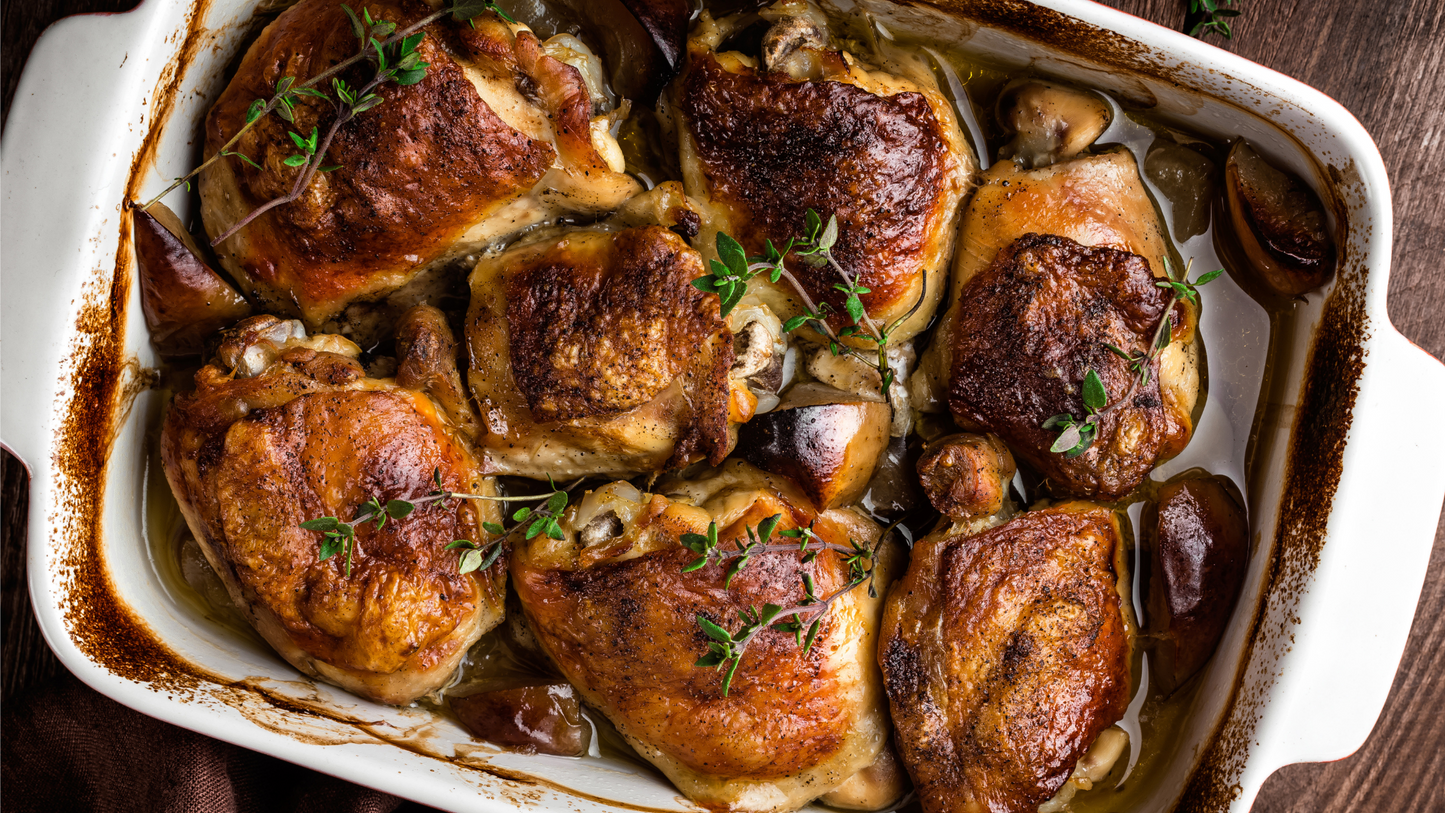 10 Minute Marinade: OHC Honey Garlic Vinegar Chicken Thighs
There's not a whole lot of things people appreciate more than a delicious, home cooked meal… but dinners don't seem to make themselves! Being creative in the kitchen with limited time can put the best of us on edge. Let Ontario Honey Creations bring joy to your table with this quick and easy Honey Garlic Vinegar marinade. 
4-6 boneless chicken thighs

¼ cup Ontario Honey Creations Honey Garlic Vinegar

⅓ cup less sodium soy sauce 

3 cloves of garlic

1 small piece of fresh ginger 

1 tablespoon hoisin 

1 teaspoon red pepper flakes 

½ teaspoon sesame oil 

1 teaspoon of Sriracha

(optional)
Preheat the oven to 400°F (205°C).

Mince up the garlic and fresh ginger.

Mix all liquids together in a bowl. Stir in the hoisin and red pepper flakes.

Add in the garlic and fresh ginger. Mix well. 

Place the chicken thighs evenly in a shallow, oven-safe dish. 

Pour the marinade over top the chicken thighs.  

Bake uncovered in the oven until the internal temperature is at least 165°F, approximately 20-25 minutes. 

Once cooked, remove chicken from the oven and place a lid on the dish to keep the meat tender. Let rest for about 10 minutes, then enjoy!
This simple marinade reminds us that a little bit of time can go a long way in flavour. 
Ontario Honey Creations' unique Honey Vinegar products are the true standout in any pantry. Spice up your cabinet by adding any of
these five flavours
to your cart!