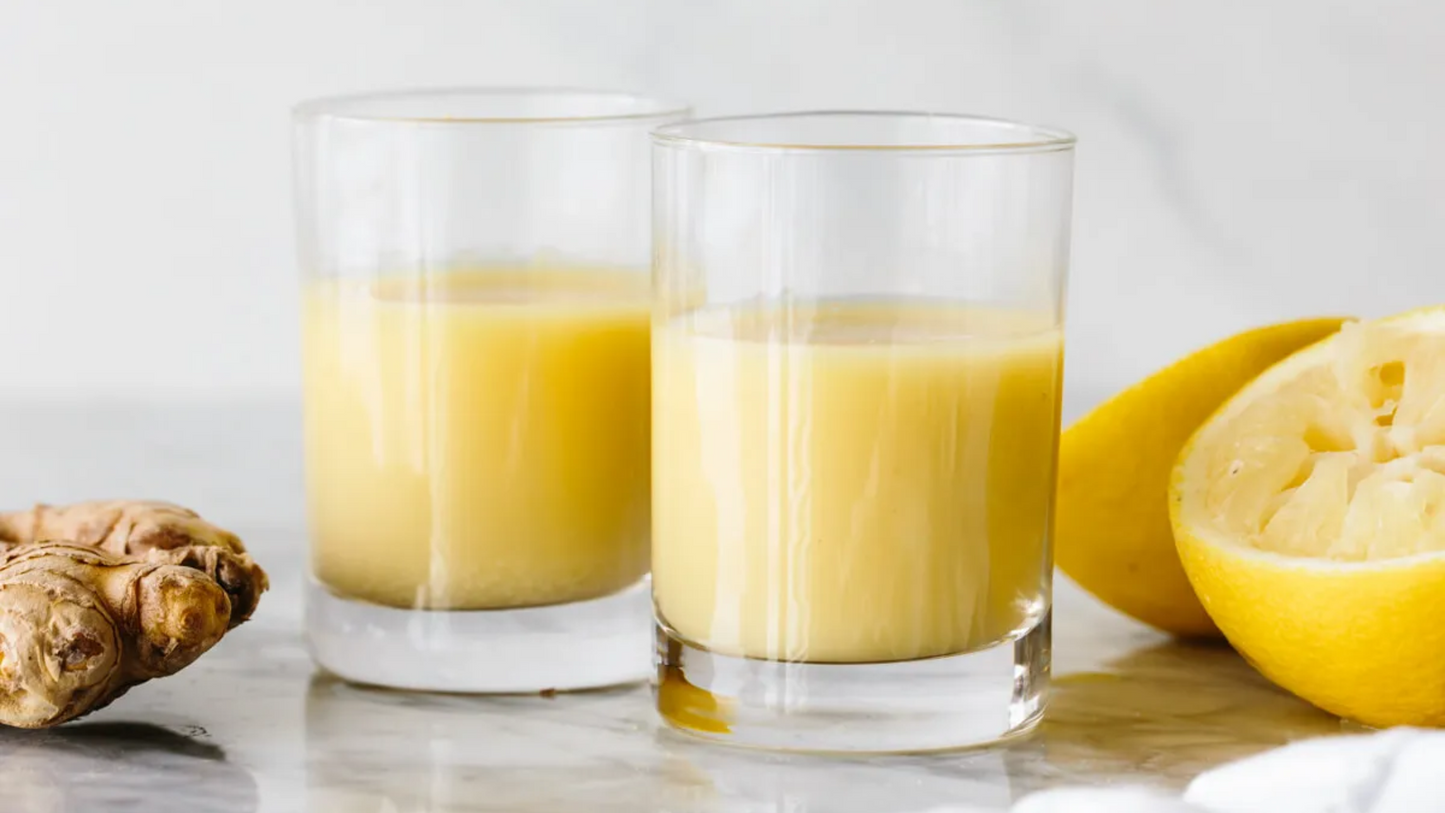 Honey Ginger Wellness Shots
Looking for something other than your usual cup of joe to wake you up in the morning? Wellness shots are a great option to look into ー ingredients like honey and ginger provide numerous benefits, such as antioxidant and anti-inflammatory properties that will help you look and feel your best!
We're using our 100% raw, unpasteurized honey to extract as many benefits as we can from this effective pick-me-up. Cheers!
Benefits of Key Ingredients
Honey ー helps reduce blood pressure, enhance lipid metabolism, develop a healthy gut, and diminish risk of heart disease
Ginger ーhelps reduce bloating and nausea, foster a healthy digestive tract, alleviate menstrual pain, and assist weight loss
Lemon Juice ー aids digestion, weight loss, diminish heartburn, and manage blood sugar
Cayenne Pepper ー helps relieve migraines, boost metabolism, promote digestive health, and reduce congestion
Ingredients
1 tbsp honey (add more for sweetness if preferred)

1/2 cup of ginger root, chopped and washed

Up to 1/4 cup lemon juice

1 cup cold water

Pinch of cayenne pepper (optional)
Method
Place all ingredients in a blender and blend thoroughly.

Strain the concoction. 

Store in an airtight jar and refrigerate for up to five days.
Yield: 2 servings
Learn More About the Recipe Here: https://www.elizabethrider.com/ginger-shots/