This store requires javascript to be enabled for some features to work correctly.
HiveMinders Small Batch Meads
Made using honey from rescued honeybees, our Mead is made using a Polish recipe that has been passed down for generations.
Naturally Sweetened, Naturally Gluten-Free, and Naturally Delicious.
Mead is the world's oldest alcoholic beverage but has made a comeback in the recent decade thanks to popular shows and movies such as Game of Thrones, The Lord of the Rings, and historical depictions of Vikings. But what really is Mead? Also known as Honey Wine, Mead is made using a process similar to wine, but with honey instead of grapes. Water, honey, and yeast make up the base of any Mead recipe, but it is often flavoured with various fruits and spices.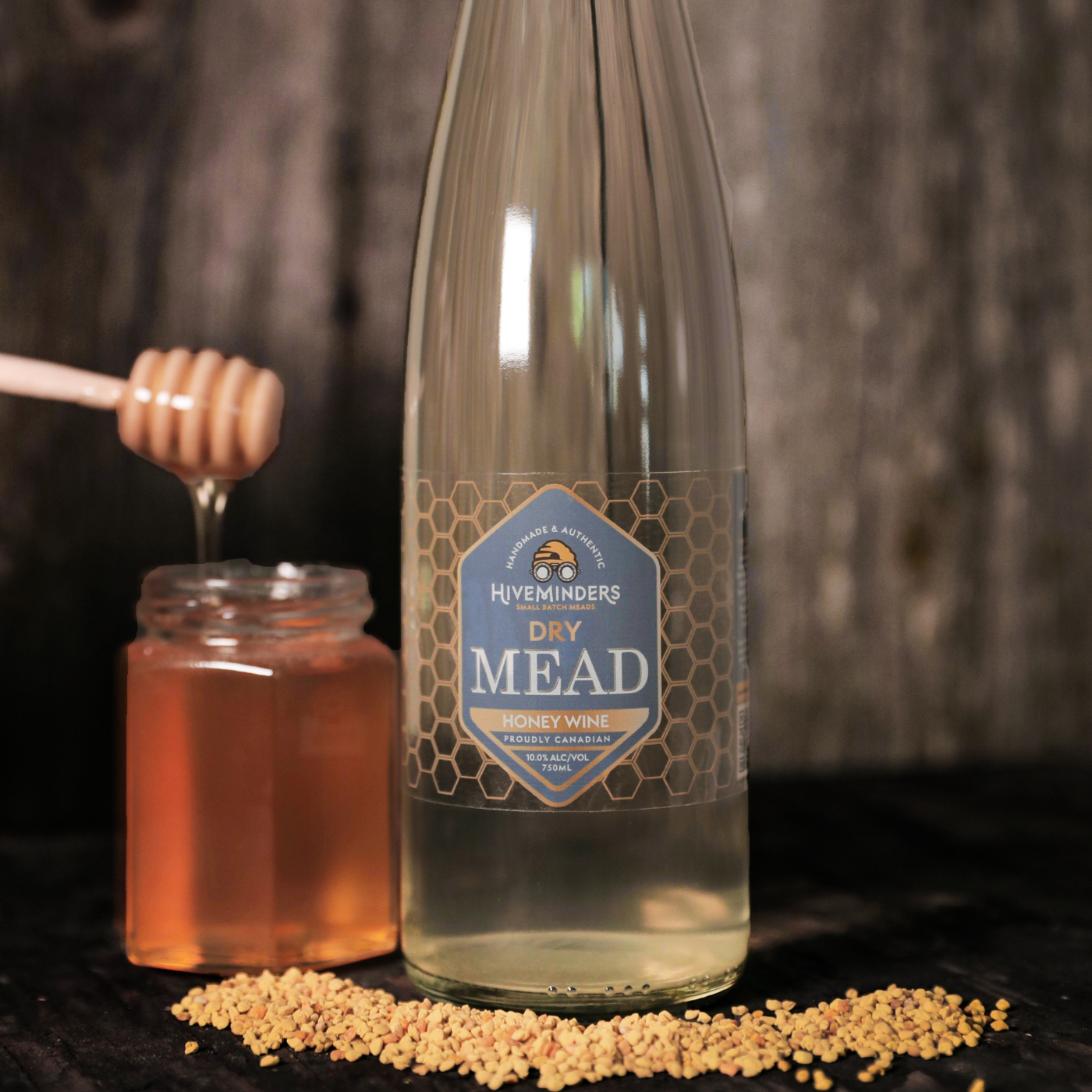 Award Winning Mead
Our Dry Mead and Cherry Mead won 1st place at the 2022 Royal Agricultural Fair. Crafted in small batches, we ensure that each bottle is of the highest quality. Taste the #1 Mead today.
Shop Mead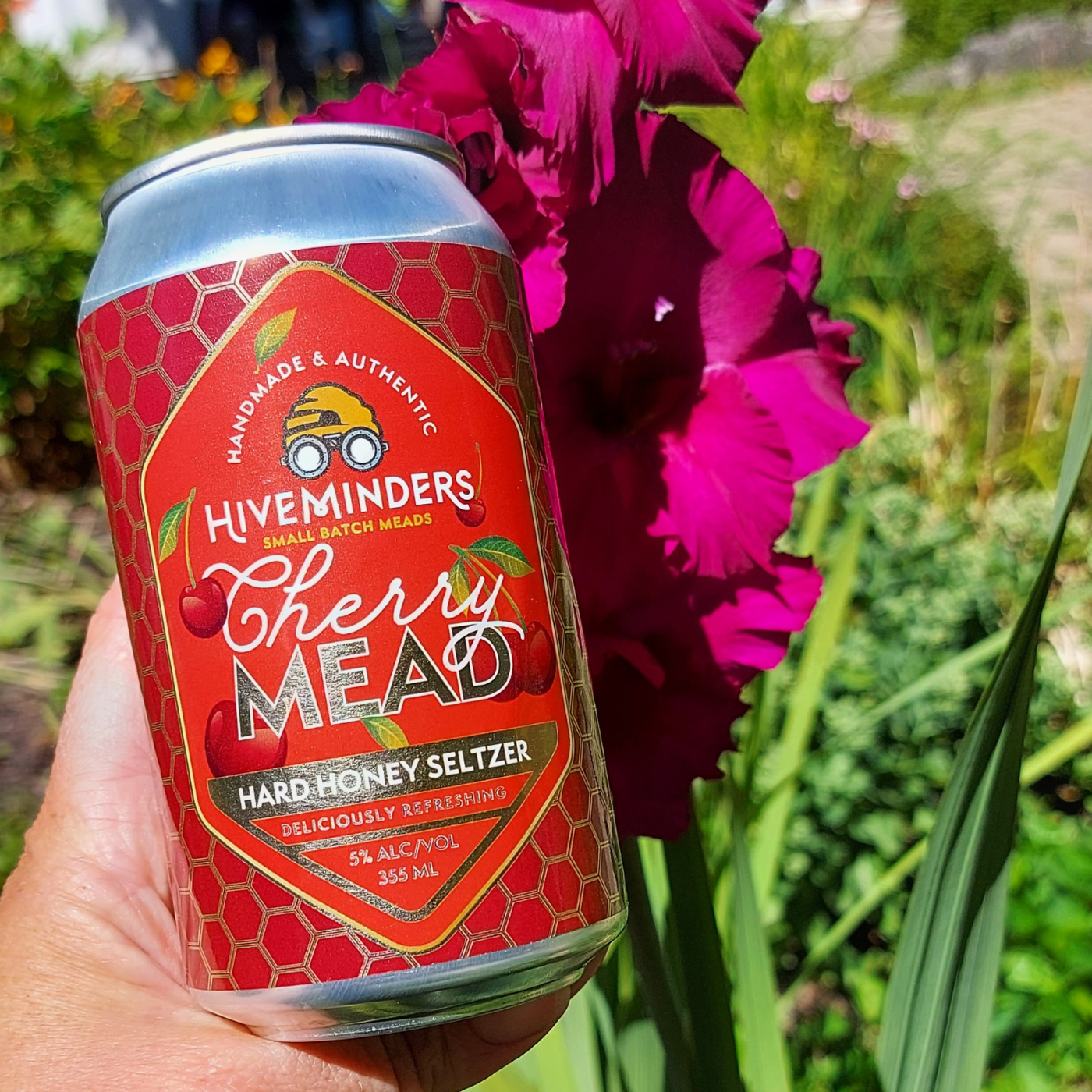 Hard Honey Seltzers
Celebrate Summer with refreshing Hard Honey Seltzers! Made with real fruit and raw honey, these seltzers are lightly carbonated and perfectly crafted for a hot summer's day. No added sugar, no syrups, and naturally gluten-free.
Shop Seltzer
Common Questions
Is Mead super sweet?

Surprisingly, our Mead is not overly sweet. The fermentation process consumes most of the sugar in the honey - resulting in a smooth beverage.
What does Mead taste like?

The taste of Mead is dependent on the flavour of honey used, as well as the fruit added to it. Depending on the bottle, it can taste similar to a white wine, fruit wine, or cider.

When trying Mead for the first time, choose one flavoured with a fruit you are familiar with or either Sweet/Dry. Similar to Craft Beer, Mead comes in a variety of flavours - find your taste today.
Is Mead like wine or beer?

Neither, Mead is in its own category, although it is most often compared to wine. Mead also has many subtypes such as Braggot, Melomel, Cyser, and Metheglin. Learn more here.